Donate Cash
Auction Links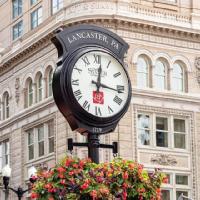 ONLY 2 DAYS LEFT TO GET YOUR TICKETS.
Certificates have extended expiration dates and do not need to be used by this Mother's Day!!!!!!!
Who is important in your life? Is your mom your hero? Want to celebrate her? Want to make a memory that will last a lifetime? Check out our Women Supporting Women's Mother's Day Raffle!
LAST DAY TO GET YOUR TICKETS!! The raffle is now live. Get your tickets for an awesome opportunity to spend a wonderful time with your mother.
Enter a chance to show your mother a special time. This is a package for one winner.
Winner will receive a certificate for a one-night stay at the Lancaster Marriott at Penn Square in Lancaster, PA for two guests. The hotel stay includes breakfast for two at Two Kings restaurant and overnight parking. Certificate Expires May 31, 2023.
https://www.facebook.com/LancasterMarriott
Winner will also receive a certificate for two adult complimentary tickets to the show David at the sight in Sound Theater. Certificate expires December 31, 2022.
https://www.sight-sound.com/ticketing/shows/title?location=STRASBURG_PA
Transportation is not provided
Tickets on Sale on April 1, 2022.
Estimated retail value = $350.00
Winner will be announced on Women Supporting Women's Facebook live at 12:00pm Thursday April 28, 2022. Certificates will be emailed to winner. If local can be picked up at Women Supporting Women Office. 1320 Belmont Ave. Ste 402. Salisbury, MD 21804. Call 410-548-7880 for more info or to purchase over the phone.
Your Support means the world to Women Supporting Women
WSW is not affilated with any national organization, so the monies raised stay in the local community to help our neighbors, friends, and families. Besides free services, WSW provides friendship, support and hope. With the funds we are able to continue to provide all of our services free to breast cancer survivors and their loved ones.
Monies raised will also be used to purchase, piggy pillows, wigs, prosthesis and educational materials.
Thank you to Marriott at Penn Square Lancaster and Sight and Sound Theater for your donation for this raffle.
Awesome Trip for your MOM!!!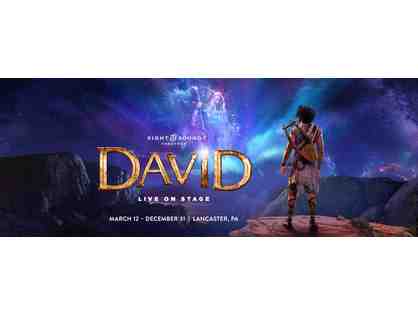 1 Overnight Stay in Lancaster, PA with Sight and Sound Tickets