Donate Cash
Auction Links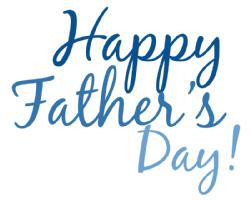 Who is the most important man in your life? Want to win a chance to make memories that last a life time. Want to show your appreciation of all he has done for you? Who doesn't like to go fishing or spend an afternoon grilling? Check out our raffle.
WSW presents our Father's Day Raffle;
How nice would it be for that special man in your life to be able to take a day and head out to sea for some fishing. Catch the big one that he can bring home and grill it up on his brand new gas grill. Even if he doesn't catch anything he will have stories to tell for a lifetime about how awesome of a gift he received for Fathers Day!!
You will be buying a raffle ticket to win the following package.
Winner will receive a fishing trip on Captain's Lady Charter's head boat for two. Retail Value=$160.00
Winner will also receive from Shore Appliances- Weber Spirit II E-310 Gas Grill. Retail Value=$700.00
Thank you to the following for their donations.
Thank you to Captain's Lady Charter for your donation of the 2 Head Boat tickets.
Thank you to Shore Applicance Connection for your donation of the Weber Gas Grill.
Since 1993, WSW has focused solely on providing excellent, compassionate, and knowledgeable support to LOCAL breast cancer survivors and their families and 100% of all our efforts go toward our FREE services. All funding stays on the Delmarva Peninsula. We are a 501c3 organization.
WSW is not affiliated with any national organization, so the monies raised stay on the Shore to help our neighbors, friends, and families. Besides free services, WSW provides friendship, support, and hope. It is only through community partnerships like ours that we are able to continue to provide all of our services free to breast cancer survivors and their loved ones. We want you to know how much your continued support is deeply valued.