Auction Links
Top Bidders
vs8b2b53d

$1,931

dbg1

$1,378

cc7100ae5

$965

ss721d263

$298

cm47d88de

$295

cr5a136c1

$265

jp173bee1

$200

yl66e290a

$179

cf73ea295

$161

Chances_Mom

$161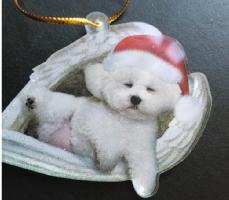 Small Paws® Rescue Inc.'s Holiday Auction is now CLOSED!
SHOP! CLICK! BID!
The Small Paws® Rescue Online Holiday Auction will help Small Paws® Rescue Inc. support the continued rescue, adoption, and medical issues of Bichon Frises in need, nationwide.
Auction items range from exciting vacation getaways to doggy gifts, jewelry, and hundreds of other lovely items guaranteed to delight and surprise!
All proceeds from this online auction event will go to Small Paws® Rescue Inc. So, please tell your friends, family, and community that the online bidding will begin October 30, 2022 at 8:00 AM, Eastern Standard Time and end November 20, 2022 at 10:00 PM, Eastern Standard Time.
Happy Bidding for the Bichons!!!
We and the Bichons thank you in advance!
Donors pay shipping to winning bidders!
Get ready to point, click and bid!