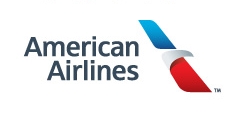 American Airlines US48, Caribbean, Bermuda, Bahamas, Canada & Mexico
The Summer 2022!! Let's travel!!

The auction will run from June 21st, 8:00 am EST to June 24th, closing at 10:00 am EST. Proceeds will support the GBTA Ohio Valley Chapter education & scholarship program for their members. Thank you in advance for your bids!
5 Pairs (2 vouchers for tickets) of American Airlines tickets for travel!! Travel must be completed by 17-DEC-22 and is inventory controlled in T class of service.
Hurry and bid, as auction will close Friday, June 24th at 10:00 am EST.