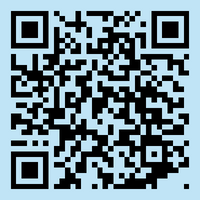 The Arc Ontario's Annual Cruisin' for a Cause Online Auction is open for bidding!
The Cruisin' online auction will run until August 14th, 2022 at 9:00 PM. We'll be adding items as the auction?s closing date approaches, so check back often to see what's new! Feel free to place a Watch on your favorite packages, so that you'll know as soon as bidding begins!
Place Your Bid.
Whether you're looking for something unique for yourself, searching for a gift for a special someone, or looking to add a little adventure to your life, you're sure to find something in our auction. Every bid helps support our cause.
Tell Your Friends.
The success of this online auction depends on spreading the word to as many people as possible. We need your help. Please Refer a Friend and encourage them to participate so they don't miss a single moment of the fun and excitement.
Any questions can be directed to events@thearcontario.org
Happy bidding and thank you for your support in advance!
Live Event Details
Thu Aug 11, 2022
5:30 PM - 9:30 PM EDT
Sonnenberg Gardens
250 Gibson Street, Canandaigua, NY 14424
Add to My Calendar
Get Directions
Please join The Arc Ontario and Honorary Chairs Jack and Betsy Schuppenhauer in celebrating the 30th Annual Cruisin' for a Cause - our agency's largest fundraiser of the year!

Guests will enjoy a car show, complimentary wine, the tastes of summer, a spirited live auction, musical entertainment, and many more exciting ways to raise funds for The Arc Ontario's growing menu of innovative programs and services for people with intellectual and developmental disabilities or other challenges
Learn more, purchase tickets, register a car, or sponsor the event by visiting https://thearcontario.org/cruisin-for-a-cause.