Donate Cash
Auction Links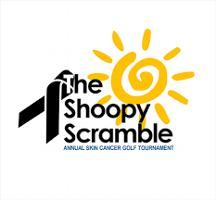 10th Annual Shoopy Scramble Charity Fundraiser
Online Auction to benefit Melanoma Research and Eisenhower Lucy Curci Cancer Center
Shoopy Scramble, a Palm Springs area non-profit organization that raises funds to support services for melanoma detection, screening and awareness, will be auctioning off a number of golf packages and gift certificates.
This event will be held on April 2nd and 3rd hosted by the Desert Willow Golf Resort in Palm Desert CA.
Beyond bidding for an auction item, please click DONATE NOW to make a donation.
WHAT IS MELANOMA
Melanoma is the most serious and aggressive form of skin cancer.
One American dies every hour from melanoma.
1 in 5 Americans will develop skin cancer in their lifetime.
Annually over 100,000 new melanomas are diagnosed and claims the lives of over 8,000 each year.
Early detection is critical!
Be aware - the SUN is shining on you!