Featured Sponsor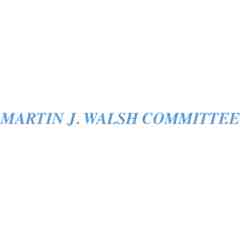 Martin J Walsh Committee
Auction Links
The Auction is Open!
Make Your Bid to Support Girls' LEAP and get some great auction items and experiences at the same time!
Girls' LEAP looks forward to celebrating our 25th Anniversary with you!
For 25 years, we have delivered self-defense and social-emotional skills training to girls and nonbinary youth ages 8-18. We work to disrupt the violence that surrounds all girls and nonbinary youth by amplifying their voices, emboldening their courage, and imparting critical life and self-defense skills so they can take on challenges with confidence.
"Everyone who knows and loves me knows the impact that Girls LEAP has had on me. Joining Girls LEAP as a Teen Mentor was my very first job ever. Not only did I learn responsibilities, and teamwork, but I was given the honor of impacting the lives of other girls ... a community I am passionate about serving."
-Girls LEAP Alumni
Live Event Details
Thu May 18, 2023
6PM - 10PM EDT
State Room
60 State Street 33rd Floor Boston, MA 02109
Add to My Calendar
Get Directions
VIP Event 6-7pm
Empowerment Gala 7-10pm
Live Music with Sympli Whitney Productionz
Dancing
Live & Silent Auction
Cocktails and Light Fare
Tickets Required
Parking Information
Guests are welcome to park in either:
60 State Street garage located at 22 Merchant's Row. To access Merchant's Row, you will drive up State Street away from the water and make a right at the Starbucks. You will pass Clarke's Bar on the right and make a left into the 60 State Street Parking Garage. https://www.60stategarage.com/
75 State Street Garage (across the street from the State Room building) This garage follows the same instructions as above, but you would turn left on to Broad Street at Dunkin Donuts, garage entrance is then on the right. https://75state.com/
Co-Chairs and Host Committee
Event Co-Chairs
Andrea Haddad
Alkia Powell
Host Committee Chair
Aisha Miller, Ph.D.
Vice President, Related Beal
Host Committee Chair
Frank Baker
Boston City Councilor

Neva Coakley
Chief of Safety Services
Boston Public Schools

Michael A. Curry, Esq.
President & CEO
Massachusetts League of Community Health Centers

Annissa Essaibi George
President & CEO
Big Sister of Greater Boston

Kevin Hayden
Suffolk County District Attorney

The Honorable
Kim Janey
Brittany Loweree
PT, DPT Massachusetts
General Hospital
Bill Moran
Founder & CEO at Community Mentoring
Erin Murphy
Boston City Councilor
Duane Osborn
The Black Net Worth Development Association Inc.
Congresswoman
Ayanna Pressley
Jane Steinmetz
Managing Principal
EY Boston
May Vaughn
Roxbury Community Resident