Auction Links
Top Bidders
gearmanpb

$450

csd215f7f

$395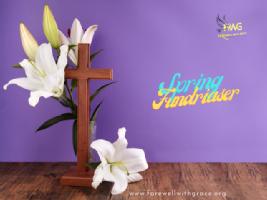 The Online Auction is Open!
The Spring Fundraiser is now open. The auction will run from March 17, 2023 to April 3, 2023, with proceeds going to Farewell With Grace. Farewell With Grace seeks to compassionately lift a financial burden from families who have lost a loved one by providing funds to assist with the cost of burial or cremation services. We also offer families comprehensive bereavement care, pre-planning services and gravesite beautification.
If you want to confirm the availibility of a property please reach out to the property directly. If you would like to see more pictures of a property or videos, please utalize Google and Youtube. You can obtain videos, pictures and reviews on the properties prior to making your bid. We do not set the value of the items, the value is set by the donors.
Your certificate will be emailed within 3 business days. Please be aware that 3.4% is automatically charged to winning bids to cover processing fees. We are a 501c3 non-profit organization.
Auction items range from exotic vacation getaways to donated items guaranteed to delight and surprise. So, tell your friends, family, community. Let the bidding begin!
Make Your Bid to Support Our Mission and Organization!
Now is your chance to not only get all the great items you want, but to do it knowing you are helping support our organization and mission. You can also donate Cash to our organization.
Fundraising Goal
$30,000