Featured Sponsor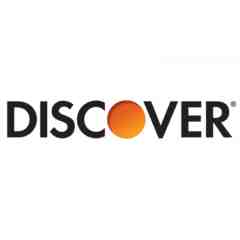 Discover
Donate Cash
Auction Links
PayTech Women Auction Now Open!
Welcome to the PayTech Women Virtual Auction, Sponsored by Discover!
Join the Excitement
Discover a world of exclusive experiences and coveted items up for grabs. Whether you're a bidder looking to win big or a donor wanting to make an impact, this auction is your chance to support PayTech Women's mission.
How It Works
Bidders: Dive into the selection of fantastic donated items, from entertainment and travel to unique professional opportunities. Your bids not only secure incredible finds but also contribute to empowering women in the paytech industry.
Donors: Fuel the auction's success by contributing gift cards, personal items, art, wine, jewelry or even unique experiences. Your generosity not only enriches the auction but also directly supports women's advancement in the field.
Important Dates
Auction Opens: August 23, Noon ET
Auction Closes: October 3, 6:10 pm ET
How to Get Involved
Register: Sign up to access all the action-packed bidding and donating opportunities. (No credit card required to browse/save items.)
Browse: Explore the array of items and experiences that await.
Bid: Place your bids on items you're eager to win ? and remember, it's all for a great cause!
Donate: Contribute items or experiences that will captivate our community and drive the success of the auction.
Share: Spread the word among your friends, family and peers using the share icons in upper right corner to amplify the impact of PayTech Women.
Your involvement matters, so let's come together to create positive change in the paytech industry. Thank you for supporting PayTech Women!


Become a Donor!
Donate as an individual or from a company. If you are donating on behalf of your company, place your company's logo on our site that links back to your own web page and you could develop new business. We can track how often your logo is viewed and clicked to see just how many people are accessing your site.
Donate now through October 3!