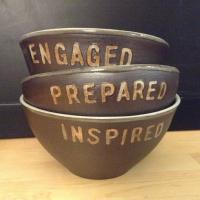 Get Ready for the Redwood Day Auction 2017
Mark your calendars for the Redwood Day Auction, where the school community raises critical funds to support Tuition Assistance, academic programs and teacher and staff development. The Redwood Day At Night Party will be held March 4, 2017 (for more information see below) and the Online Auction will run from NOON on March 7 – March 15th.
Questions? Want to volunteer your time or donate an item for the auction? Have a great idea? Please email auction@rdschool.org. In addition to helping raise money for our children's school – it's also a fun time!
ONLINE AUCTION:
The Online Auction will go live at NOON on March 7th and continue until 10 pm on March 15th. The Online Auction will have a wide variety of items to bid on, such as restaurant and retail gift certificates, spa packages, family getaways, summer camps, and so much more. We are currently soliciting items so please donate here or email auction@rdschool.org.
SPONSORSHIPS:
A great way to support the auction is to become a sponsor. You and/or your business can become a sponsor. The Auction website will feature your name or logo and a link to your website. You and/or your business will be appreciated and noted by hundreds of Redwood Day families and friends. Email auction@rdschool.org to become a sponsor.
BIDDING FOR GOOD:
Bidding For Good is our Auction Software used to view and bid on items and buy Redwood Day at Night tickets. Now is the time to set up your BiddingForGood account to bid.
If you are new to BiddingForGood, please register as a new user HERE to complete the registration process with credit card information.
If you are a returning bidder to BiddingForGood you MUST verify/update your credit card information prior to placing a bid, or none of your bids will be valid. Check the credit card currently on file, update the expiration date, enter a new credit card if you wish… here's how:
Sign into your bidder account
Click on the My Account link
Live Event Details
The Redwood Day at Night party is Sold Out! Please email auction@rdschool.org to be placed on a waitlist for tickets.
Heads or Tails Tickets are still available for purchase. The Heads or Tails game winner will have their first choice pick of any one Live Auction Item! Hamilton Raffle tickets also still available for purchase.
What is the Redwood Day Party?
Redwood Day at Night is an Adults-only party celebrating our amazing school community. The party is a chance for parents, faculty and staff to have fun and support our school. This year's event is at the Overlook Lounge, a swanky, yet casual downtown venue overlooking the Kaiser Roof-top Garden, 344 20th Street, Oakland.
What is Happens at the Party?
The party ticket price includes fabulous food, wine, beer, signature cocktails, complimentary parking and dancing to amazing tunes and a guaranteed fun time.

6:00 Doors open. Enjoy cocktails & appetizers while bidding on WINE, DESSERTS, and buying your HOSTED PARTY spots
7:00 Dinner stations open
7:30 Silent Auction tables close
8:00 Live Auction, Raffle Draw, Heads or Tails, and Paddle Raise for Tuition Assistance
8:30 Dancing and Merriment
How should I get to the Party?
Public transportation is highly encouraged. Complimentary Parking is available at the Kaiser Center Garage, 321 21st Street, which is connected to the Overlook Lounge.
How do I buy Hosted Party Spots?
Hosted parties will be sold a the Redwood Day at Night party this year. A small number of spots will also be reserved for the Online Auction begining on March 7, 2017.

What should I wear?
Please dress how you feel most comfortable... Jeans? Great! Cocktail dress? Great! Come ready for fun!
BIDDING FOR GOOD INFO
Important: If you have bid through another Bidding For Good auction, you will have to log in with your email and password. If you already have a Bidding For Good log-in you can purchase your tickets, but should review your credit card information to ensure it is up to date. For those that don't remember your password; there is a Forgot Password link below the log in fields. The user would enter their email address and then receive an email with a link to reset the password.

Interesting in helping? Help is needed setting up, greeting guests, monitoring auction tables and so much more! Sign up to help now!