Auction Links
Top Bidders
mainbidder

$2,000

js6b8d012

$1,450

mg0722ded

$1,320

lsfd5497b

$1,000

mp3d96f77

$800

nibcfd18e

$560

ss055f14a

$450

JThunter59

$250

jm69699e2

$200

freshstarts

$190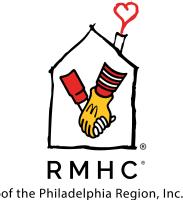 Eighth Annual CBS3 & CW Philly "Change the Luck of a Child" Telethon
On Tuesday, March 28th, CBS 3 and The CW Philly will be partnering with Ronald McDonald House Charities to host the Eighth Annual "Change the Luck of a Child" Telethon, presented by Keystone First, Capital One, ShopRite, Penn Mutual, Nemours/Alfred I. duPont Hospital for Children, Tri-State Toyota Dealers Association, and Health Partners Plans. The Telethon will air live from CBS 3 and The CW Philly on Tuesday, March 28th, 2017 from 6 a.m. to 8 p.m. Be sure to tune in!
The online portion of the fundraiser will run through April 3, 2017. Auction items range from unique experiences to Philadelphia sports memorabilia! Additional items will be posted to BiddingForGood.com throughout the month, so check back often. Please share this site with your family, friends, and community, and let the bidding begin!
All proceeds benefit RMHC of the Philadelphia Region and winners of the auction items will be notified during the week of April 10th. Your contributions will help "Change the Luck of a Child." To make a separate donation, please visit www.rmhcphilly.org.
Ronald McDonald House Charities of the Philadelphia Region, Inc. is a non-profit, 501(c)(3) corporation that creates, finds and supports programs that directly improve the health and well being of children. In the Philadelphia Region, RMHC supports four Ronald McDonald Houses; 17 Ronald McDonald Family Rooms; RMHC Scholarships for high school seniors; and the Ronald McDonald Care Mobile operated by St. Christopher's Foundation for Children.
Make Your Bid to Support Ronald McDnoald House Charities of the Philadelphia Region!