Featured Sponsor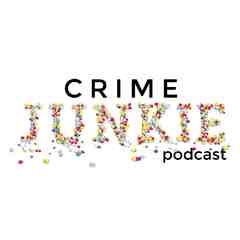 Crime Junkie
Auction Links
The Network/La Red is getting ready to run an online auction fundraiser.
Starting on April 1, 2020, The Network/La Red will be auctioning off a number of fun and unique items to bid on to raise money for our organization - and the more items we have the more money we can raise, so we're asking for your help.

Show your support by clicking on the "Donate Items" button to contribute to our catalog, or feel free to donate financially with the "Donate Now" link below:

Give a little and get a lot in return.
Whether you have 1 item or 100 to contribute, your participation is an invaluable part of our fundraising efforts. By donating an item or service directly online, you'll be helping to raise money for our organization, and you'll receive a mention on our site that can link back to your own web page.
Auction Rules:
Auction ends at midnight on May 4th, 2020.
Winners will be contacted the 1st week of May.
Bidders who do not respond and make a payment by May 18th will forfeit their prize to the next bidder that follows.
All items will be shipped once payment has been verified.
(If you would like to donate towards the shipping cost feel free to give an extra $5-$10 through the "Donate Now" link above.)
Live Event Details
In light of Governor Baker's recent decision to declare a state of emergency in MA due to Coronavirus, COVID-19 and the recommendation that people avoid large events, we are cancelling Paint the Town (la) Red this year, our annual anniversary celebration planned for April 30th, 2020. We believe that to slow the rate of Coronavirus spreading, cancelling is the responsible choice, and yet, may make us feel disconnected.

While the Town is shut down, we invite you to... Paint the *World Wide Web* (La) Red! Join us to socialize from a distance during the month of April by connecting with TNLR virtually:
Bridge the distance and get to know TNLR in our Paint the Web (la) Red video to be released April 30th!
Get competitive our lively online auction…

Bid for a future you dream of:

when this is all over going out to a crowded concert, taking dance lessons, soaking in a hot tub or getting a massage!
Bid for getting yourself through these times: a gift certificate to a bookstore, a month membership toCrashPad or Kink Academy, art supplies or artwork made by community members!

Check out what juicy items we currently have online for bidding from April 1st to May 4th!
We also invite you to make a donation in lieu of a ticket, and/or in honor of our 31st anniversary. Feel free to be as generous as you might imagine yourself to be after an hour of impactful poetry, vivacious performances, and moving story sharing. It is crucial that we are able to continue to offer our services to survivors at this time.
We are sad to cancel our favorite time to gather in community to celebrate survival in our communities. We also wanted to explicitly name and speak against the deplorable racism coming at Asian American and specifically Chinese American communities in this country and in Boston at this time. It is racist to blame or distrust Chinese or Chinese American people regarding this pandemic. We acknowledge that cancelling our event has a significant impact on China Pearl, our venue, located in Chinatown and owned and operated by Chinese immigrants. We regret to cancel our event when many Chinese businesses have disproportionately lost revenue over the last few weeks, and we encourage people to support China Pearl and other Asian- and Chinese-owned businesses in whatever way you can.
Become a Sponsor
Place your company's logo on our site that links back to your own web page and you could develop new business. We can track how often your logo is viewed and clicked to see just how many people are accessing your site.