Auction Links
Top Bidders
jh019ea19

$5,000

The Online Auction is Open!
Inspired by limitless exploration, vintage outdoor gear and nodding to the recent resurgence of nostalgic colours, patterns and styles from the 90's, the new limited edition Canada Goose x SURGEON Glacier Trail Sneaker fuses the creativity and style of SURGEON with the functionality and craftsmanship Canada Goose is known for.
Working collaboratively to integrate the DNA of both brands, SURGEON, together with Canada Goose, has reimagined the new Glacier Trail Sneaker. Creating a limited-edition shoe that is stylish, yet functional, the design is inspired by the nostalgia of the 1990's, integrating pops of colors reminiscent of the vibrant outdoor gear of that decade.
Bid on a bespoke pair of limited-edition Canada Goose x SURGEON Glacier Trail Sneakers from November 4th to November 19th, 2023 where all proceeds will benefit Polar Bears International (PBI)
Made up of a small group of passionate conservationists, scientists, and volunteers­­, PBI exists to help secure a future for polar bears across the Arctic. And by helping to protect one of the world's biggest, most-vulnerable species and their habitat, they're also helping to preserve the climate that has allowed humans to flourish. After all, if we work collaboratively and act on climate change before it gets worse, we all win, and polar bears will continue to roam the Arctic sea ice for generations to come.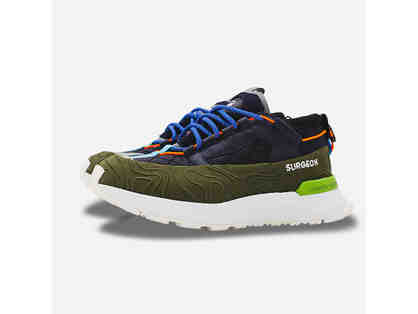 Canada Goose x SURGEON Glacier Trail Sneaker (Womens)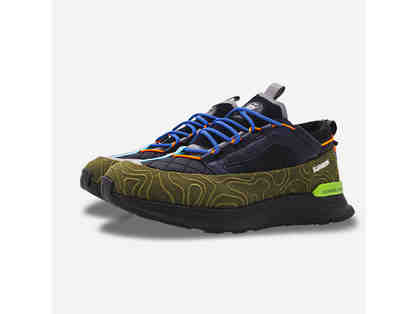 Canada Goose x SURGEON Glacier Trail Sneaker (Mens)