Donate Cash
Auction Links
The 4-H Canada Leadership Awards are coming to Saskatoon!
The 4-H Canada Leadership Awards is 4-H Canada's signature annual event, bringing the 4-H movement together under one roof to showcase the achievements of those who champion 4-H values and make 4-H possible, as well as raise funds to ensure the future of 4-H in Canada.
Starting on January 21, 2019 and wrapping up during the Leadership Awards on January 31, 2019, 4-H Canada will be auctioning off a number of fun and unique items to raise money to support the future of 4-H in Canada and ensure we are able to continue to offer world class positive youth development programming. All bidding this year will be online, meaning you don't have to be attending the awards to have a chance at winning some great items!
If you would like to contribute to the event by donating an auction item, visit our online form here. Your participation is an invaluable part of our fundraising efforts. By donating an item or service, you'll be helping to raise money for 4-H in Canada, and you'll receive a mention on our site that can link back to your own web page.
STAY TUNED AS WE START TO REVEAL OUR AUCTION ITEMS IN THE COMING WEEKS!
Live Event Details
Order Tickets
Thu Jan 31, 2019
5PM - 9PM CST
Remai Modern, Riverview Room
102 Spadina Crescent E Saskatoon, SK S7K 0L3
Add to My Calendar
Get Directions
The 4-H Canada Leadership Awards recognize outstanding youth who are deeply involved in 4-H and their communities, as well as volunteers, public and private partners, industry members, and alumni whose steadfast commitment provides young people with the opportunity to be part of meaningful, positive experiences that build responsible, caring and contributing young people.
Join us as we paint the town green in Saskatoon!
Evening Program
5:00 p.m. - 4-H Canada Partner Recognition Reception
6:00 p.m. - Leadership Awards and Dinner
Tickets: $100 (plus 5.5% in processing fees)
*All tickets include a $25 income tax receipt
- - Cash bar - -
**By purchasing your ticket(s) you are also registering as an auction bidder, you do not need to register in addition to purchasing a ticket**
Become a Sponsor
We are excited to offer sponsorship opportunities that will provide your organization with significant benefits and the chance to:
Connect with other organizations and their leaders, as well as elected officials, notable 4-H alumni, industry and community leaders from across the country, and 200 other distinguished guests.
Increase your brand's national visibility. Social media posts during the 2018 Leadership Awards had 49,300 impressions and over 460 engagements.
Recognize the significant commitment and accomplishments of 4-H volunteers and alumni and rally more to help grow leaders.
Meet, honour and witness the inspiring accomplishments of 4-H youth and the mentors and families who support them.
Table sponsorships start at $1,000 and include four tickets to the awards.
We look forward to discussing how we can work together in developing responsible, caring and contributing leaders through our shared commitment to youth!
For more information, please contact:
Heidi Vallinga, Sales and Events Coordinator
613-759-1013 x 141
hvallinga@4-h-canada.ca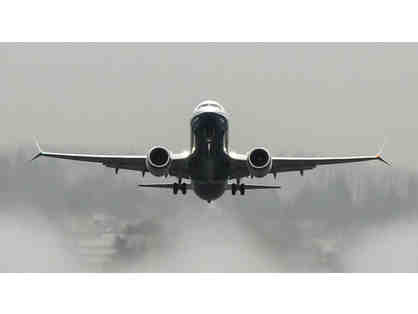 Two airline tickets to anywhere in Canada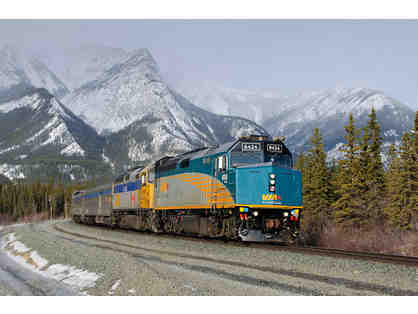 VIA Rail Voucher - $300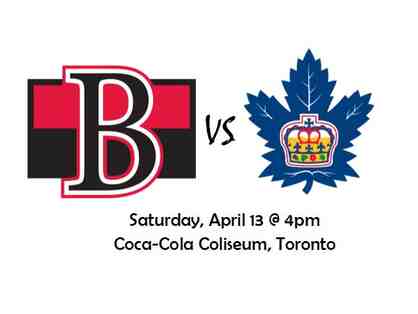 Belleville Senators at Toronto Marlies suite for 12