Donate Cash
Auction Links
Top Referrers
David Burch

38

American Football Association

19

Janet Gagne

19

David Bowman

1
Refer Your Friends
Top Bidders
gdb6a2bd5

$7,800

bb4591d6d

$7,400

szanna

$6,100

bc7861a3a

$4,500

bl5ba3729

$4,000

Plum2290

$4,000

esfef1028

$3,300

cm8800bc9

$3,250

kbrune5443

$3,100

jn497f4a2

$2,900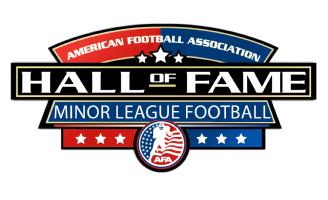 Discover the Exciting Updates on Our Auction Site - More Freebies, Premium Vacation Packages, and Exclusive Offers!
Discover the Exciting Updates on Our Auction Site - More Freebies, Premium Vacation Packages, and Exclusive Offers!
If you haven't checked out our auction site recently, it's time to take another look! We've made some incredible enhancements based on your valuable feedback and comments, and we're thrilled to share the exciting updates with you. Here's why you won't want to miss out:
Loads of Freebies: As a token of our gratitude for your unwavering support, we have listened attentively and added an array of fantastic freebies to our auction listings. Now, you have even more opportunities to snag amazing items without spending a dime. It's our way of recognizing your loyalty and making your auction experience truly rewarding.
Unveiling Unique Premium Vacation Packages: Are you ready to embark on a dream getaway? We are delighted to introduce a selection of extraordinary premium vacation packages. Whether you crave a luxurious beach retreat, a thrilling city escape, or an enchanting countryside adventure, our exclusive offerings cater to every wanderlust-filled desire. Immerse yourself in the joy of travel and bid on these exceptional vacation experiences.
Special Offer Alert: Here's an irresistible treat for all our Buy It Now and auction winners. As a token of appreciation, we are excited to present you with a $600 Travel & Dining Certificate! Imagine exploring new destinations and indulging in delectable cuisines, all on us. This exclusive gift is our way of adding an extra touch of luxury to your auction triumphs.
But wait, there's more!
New Items Added: We believe in constantly raising the bar to ensure a thrilling auction experience for you. That's why we're continuously adding new and exciting items to our platform. As soon as we receive them, they become available for bidding. With such a diverse range of offerings, you'll always find something that piques your interest. Don't miss out on the buzz of our ever-growing auction excitement.
Partnering with Prominent Auction Sites: We're proud to announce that we have formed strategic partnerships with several other reputable auction sites. Through these collaborations, we aim to expand our selection of freebies and auction items, offering you even more variety and value. Explore the wonders of our partnering auction sites by visiting:
Moreover, we are proud to share that all proceeds from this auction will directly contribute to the AFA's Hall of Fame Inductions, taking place on June 23rd in Canton, Ohio, at the prestigious Pro Football Hall of Fame. By participating in our auction, you not only enrich your own life but also contribute to a meaningful and significant cause.
It's time to experience the thrill of our updated auction site. Visit us today and immerse yourself in a world of excitement, value, and giving back. Don't miss out on the incredible deals and opportunities that await you.
Thank you for being a valued member of our auction community. We look forward to serving you with an enhanced and unforgettable auction experience.
For nonprofit organizations:
Attention, fellow nonprofits! We invite you to discover our auction site's exclusive non-profit specials. By clicking "buy it now," you can explore a curated selection of items that align with your organization's mission. Rest assured that we will prioritize your selections and expedite the process to support your cause.
Visit the following to take advantage of this opportunity:
https://www.biddingforgood.com/auction/auctionhome.action?auctionId=341718061
https://www.biddingforgood.com/auction/auctionhome.action?auctionId=341718060
https://www.biddingforgood.com/auction/auctionhome.action?auctionId=341718059
Greater Binghamton Sports Hall of Fame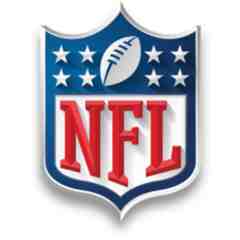 Upstate New York Chapter NFL Alumni