Featured Sponsor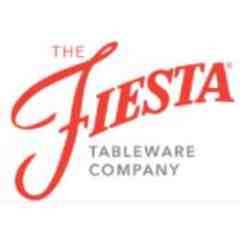 Fiesta Tableware Company
Donate Cash
Auction Links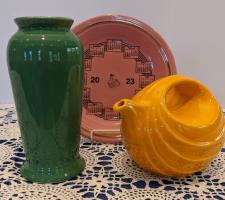 The Online Auction runs 9/13 to 9/27!
The 28th Annual ELHSAA Pottery Auction runs from September 13, 2022 to September 27, 2022, with proceeds going to EAST LIVERPOOL HIGH SCHOOL ALUMNI ASSOCIATION in order to support scholarships and alumni programs. Auction items range from custom Fiesta Tableware items, East Liverpool Memorabilia, amazing Hall Teapots, and vintage consignment pottery. So, tell your friends and family. Let the bidding begin!
There are no Buyers Premiums, just sales tax added.
All items sold must be picked-up on Thursday, 9/29/22, from 10 am to 4 pm at the ELHS Alumni Building, 216 E. 4th Street, E. Liverpool, OH, 43920. Call Office at (330)385-0591 and leave message to make other arrangements. Shipping is also available at bidders expense through local shipping company.
NOTE: Item descriptions are as accurate as possible - some color names may not be correct and there may be other errors. Ohio & Local Sales Tax of 7.25% will be added to all winning bids before payment is processed.
Please Support the ELHSAA!
Now is your chance to not only get all the great items you want, but to do it knowing you are helping support our organization and mission. The ELHSAA exists to serve, our hometown, alumni around the world, and East Liverpool Students (our future Alumni) through scholarships and mentoring. ELHSAA is focused on outward projects while serving our Potter Nation. We do not exist without fundraising and your donations!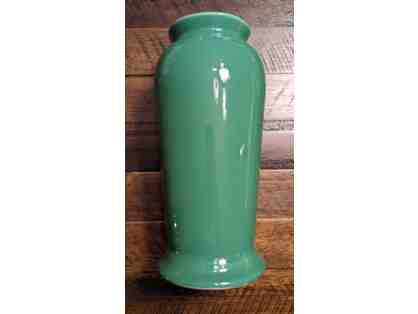 Fiesta Tableware Co Monarch Vase in Meadow, #1 of 12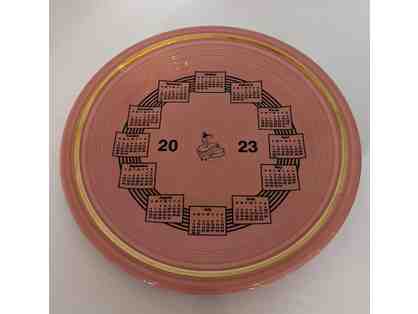 Fiesta Table Ware Co 2023 Peony Calendar Plate #1 of 12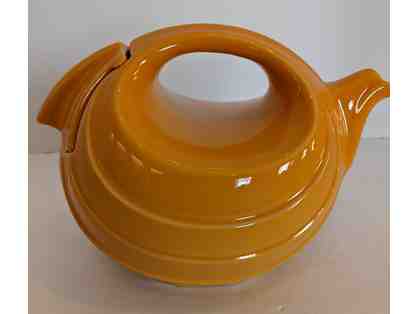 Hall China Rhythm Teapot in Fiesta Butterscotch, #1 of 12