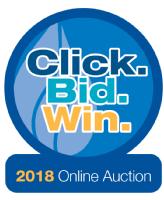 Save the Dates! Auction Runs January 29 - February 5.
Register Today, Refer Your Friends and Win Cash!
Click on the "Refer Friends" button to share the auction with store buyers, friends, family or colleagues. The person referring the most wins $100.
Register to Bid Without Obligation & No Fees!
FLEXIBLE PAYMENT TERMS & INVOICING AVAILABLE
Winners receive an email about what they won at the close of the auction and are notified by the Foundation a few days later with instructions to claim their winnings and for making payment arrangements.
NACS Foundation thanks you in advance for your donations and your participation.