Auction Links
Top Bidders
ap6ef2751

$2,385

psh49

$1,500

straussgurss

$1,100

pcmomoko

$899

spbea1db3

$755

kp5d5e801

$750

he79354a3

$750

du49c8b7e

$688

fl689ff6c

$655

dl47d8b2d

$650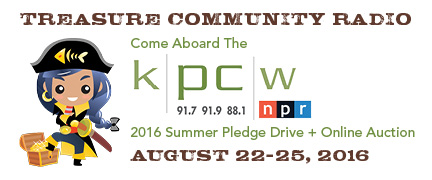 Online Auction Open! Let the Bidding Begin!
The KPCW Summer Auction 2016 is now open. The auction will run from August 22, 2016 to August 26, 2016, with proceeds going to KPCW Radio 91.7 | 91.9 | 88.1 FM in order to support local journalism. Auction items range from exotic vacation getaways to donated items guaranteed to delight and surprise. So, tell your friends, family, community. Let the bidding begin!
Make Your Bid to Support KPCW, your local, community public radio.
Now is your chance to not only get all the great items you want, but to do it knowing you are helping support our organization and mission. KPCW provides mountain lifestyle entertainment and the news you can use. Help keep KPCW on the air. Donate now!