Donate Cash
Auction Links
Top Bidders
pnelson4524

$4,600

thd62f1d8

$4,000

jd409f578

$2,204

harigtad

$1,925

rca89e9b2

$1,370

sd4ff91aa

$1,050

bp4dbebd4

$1,000

ps4d3326d

$800

smeadcb6f

$655

rdc6ff15e

$636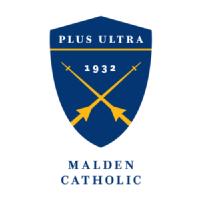 OUR ONLINE AUCTION IS OPEN!
The Malden Catholic Online Auction is now open!
The auction will run from April 14, 2022 to April 28, 2022 at 10:00 PM.
Proceeds will benefit Malden Catholic's students and programs. Auction items are guaranteed to delight and surprise.
Sharing our auction with your friends, family and community is a great way to support Malden Catholic!
Remember to bid early and often!
Live Event Details
Thu Apr 28, 2022
6PM - 10:30 PM EDT
The Doherty Gymnasium
Malden Catholic 99 Crystal Street Malden, MA 02148
Add to My Calendar
Get Directions
Make Your Bid to Support Malden Catholic!
Now is your chance to not only get all the great items you want, but to do it knowing you are helping support Malden Catholic!