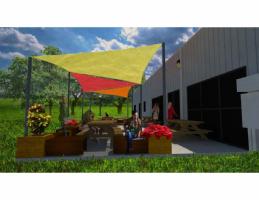 The Online Auction is Open!
The Napkin Sketch Auction is now open. The auction will run from April 7, 2017 to April 21, 2017, with proceeds going to Freedom by Design in order to support Life Experiences, Inc. Auction items consists of donated "napkin" sketches from various NCSU professors and local professionals. Sketches vary in size and style, please see descriptions.
All proceeds will benefit the ---- for Life Experiences, Inc., an organization that employs adults with varying disabilities and allows the adults to earn wages for their work. Please see more about Life Experiences, Inc. at http://lifeexperiences.org
Make Your Bid to Support Freedom by Design and Life Experiences, Inc!
Now is your chance to not only get all the great items you want, but to do it knowing you are helping support our organization and mission. Please consider bidding on some of these wonderful pices by some talented designers.
All drawings will be hand deliever in the Triangle area, anything outside of the Triangle will be shipped to a location of your choice.