The Online Auction is Open!
The online portion of SPARC'ling Evening of Song is now open. The auction will run from January 3, 2017 to January 7, 2017, with the live event taking place on January 7, 2017. Proceeds go to SPARC in order to support performing arts in the Summit schools. Auction items include fabulous jewelry items, show tickets and unique experiences you won't find elsewhere. So tell your friends, family, community. Let the bidding begin!
Live Event Details
Sat Jan 7, 2017
7:30 PM - 10:30 PM EST
The Grand Summit Hotel
570 Springfield Avenue Summit, NJ
Add to My Calendar
Get Directions
Enjoy a full buffet dinner and adult beverages and be wowed by the live performances of Summit's wonderfully talented alumni.
Presale tickets are on sale now for $90. Tickets will be $100 at the door, so buy early.
Bidding is open for our many fun and unique items, please bid to help us raise money for SPARC. You do not need to be present to bid and win!
Buy your raffle tickets at the event for your chance to win a stunning diamond and tanzanite pendant necklace, valued at $1300! See below for picture and details.
THANK YOU FOR YOUR DONATIONS
Thank you to all of our generous donors from our community and beyond. We have a fantastic selection, now is the time to view and bid!
Make Your Bid to Support SPARC!
Now is your chance to not only get all the great items you want, but to do it knowing you are helping support our organization and mission.
The Summit Performing Arts Resource Committee (SPARC)'s mission is to promote the performing arts in the Summit public schools, recognize student achievements, and continuously enrich our programs and productions through advocacy, financial support, and educational initiatives.

RAFFLE!!!
Buy tickets on January 7 for a chance to win this gorgeous Diamond and Tanzanite necklace!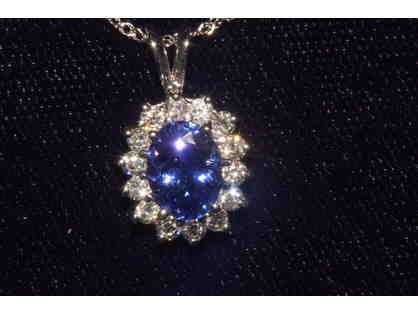 Diamond and Tanzanite Pendant