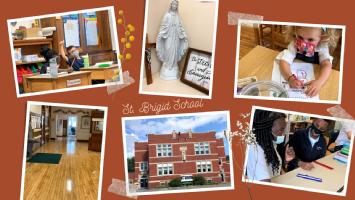 The Online Auction is Open!
The Coming Together is now open. The auction will run from May 13, 2022 to May 23, 2022, with proceeds going to St. Brigid School in order to support our school and the good work that goes on each and every day. Auction items range from a great Rangeley vacation getaway to donated items guaranteed to delight and surprise. So, tell your friends, family, community. Let the bidding begin!
Please share this page with family, friends and social media to help make it a huge success!
Make Your Bid to Support St. Brigid School!
Now is your chance to not only get all the great items you want, but to do it knowing you are helping support our organization and mission.
Not do you have the opportunity to bid on FUN experiences, gift cards, toys and more, but you also have the opportunity to "fund-a-need" at the school. There are lots of items that will help contribute to the continued success of the school - please check them out!