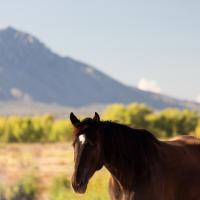 Trips of a Lifetime Auction Extended for 72 hours ONLY!
The non-profit Tamaya Horse Rehabilitation Program has been rescuing abandoned and neglected horses in New Mexico since 2013. Our inaugural Horse Rehab Week fundraiser, May 29 to June 2, was a great success and we would like to thank everyone who participated!
We are honored our efforts have been recognized by the American Fundraising Foundation, another a non-profit supporting us this year! AmFund is a national charity that specializes in raising funds for deserving organizations such as ours.
For only the next 72 hours ONLY AmFund is allowing us to provide you with a chance to match the winning bidders from our live event, and continue to support us while receiving you own bucket list trip as well!
Each of these fantastic trips are:
Designed for 2 travelers
Include roundtrip airfare
Deluxe accommodations
Your own Travel Specialist
AND you have 3 years with no blackout dates from time of purchase