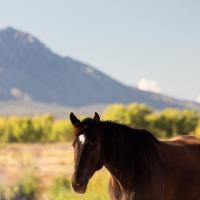 Join us April 1 - 4, 2020 for the 3rd annual Tamaya Horse Rehabilitation Fundraiser Week!
Click on "Donate Items" to donate silent auction items
Click on "Order Tickets" to purchase "Horseshoes & Heels" gala tickets

Can't make the gala? Go to "Order Tickets" and purchase a "Buy A Child A Ride" ticket
April 1 = Youth Volunteer Day (not open to the public)
April 2 = 6pm - 8pm "Help a Horse" auction
Click here to attend: https://www.tamayahorserehab.com/event-details/help-a-horse-auction
April 3 = 6:30pm Tamaya Rodeo at the Stables
Click here for rodeo tickets: https://www.tamayahorserehab.com/event-details/tamaya-rodeo-fundraiser
April 4 = 6pm - midnight "Horseshoes & Heels" gala
Starting on March 1, 2020 Tamaya Horse Rehabilitation Program will be auctioning off a number of fun and unique items to bid on to raise money for our organization - and the more items we have the more money we can raise, so we're asking for your help.

Show your support by clicking on the "Donate Items" button to contribute to our catalog.

Give a little and get a lot in return.
Whether you have 1 item or 100 to contribute, your participation is an invaluable part of our fundraising efforts. By donating an item or service directly online, you'll be helping to raise money for our organization, and you'll receive a mention on our site that can link back to your own web page.
Live Event Details
Order Tickets
Sat Apr 4, 2020
6PM - 11PM MDT
Hyatt Regency Tamaya Resort & Spa
1300 Tuyuna Trail Santa Ana Pueblo, NM 87004
Add to My Calendar
Get Directions
Join us for the Horseshoes & Heels gala in the Tamaya Ballroom to cap off our fundraiser for the Tamaya Horse Rehabilitation Program. Cocktail hour is from 6pm to 7pm followed by a dinner, music and dancing. Silent auction begins at 6pm & live auction kicks off at 9pm. Tickets are $125 per person or $900 for a table of 8.
Purchase your tickets before December 31st and get $25 off per ticket & $200 off per table!
Can't make it to the gala? Purchase a "Buy A Child A Ride" ticket and give the gift of a trail ride on a beautiful rescue horse to a deserving New Mexico kiddo!
Become a Major Sponsor
Become a major sponsor of the Tamaya Horse Rehabilitation program. Sponsorship packages start at $5,000 for Title Sponsorship & $1,000 for individual sponsorships and include tables/tickets to the fiesta, carriage rides and trail rides, fiesta raffle tickets and more. Please contact Ben Braden at 505-506-9679 for more information.