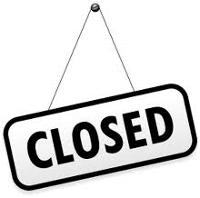 WOW! Thank you for your support!
We would like to express our tremendous gratitude to everyone who helped make the auction a success. We could not have done this without you. We made $9,752 with the online auction thanks to you!
All items may be picked up from the school starting Monday, May 1. If your child is a student at Roosevelt, your items will be there. If your child is a student at Main, items will be available there. The cases of wine, however, will be available at the Main Campus. Teacher Feature winners - teachers will contact you directly.
Special Thanks to:
All of our generous donors.

Everyone who participated and invited family and friends to bid.

Our dedicated families, faculty and staff, alumni, and community supporters.
NOTE TO ALL WINNING BIDDERS

Congratulations on placing the winning bid. Please allow 24-48 hours for your credit card to be processed.
All bids must be secured by credit card (Visa, MasterCard, AMEX, and Discover).
Bids are not reversible. All sales are final. No exchanges or refunds are possible.
Item Pick-up: Items can be picked up from Alcuin Montessori after Monday, May 1.
Shipping/Handling: If you are the winning bidder and would like your item(s) shipped and ONLY IF that option is available for your item, please contact Alcuin Montessori at avalera@alcuin.org.
As the winning bidder, you are responsible for all shipping and handling fees, which will be determined by Alcuin and will be added to the winning bid amount when the auction closes.
Items will be shipped via US Certified Mail or UPS, and will be billed at standard industry rates. All mailed items will require a signature at delivery. Alcuin Montessori School assumes no liability should the item be lost in the mail or stolen.
While every attempt has been made to fairly present each item, images shown may not be exact representations of a given item.
Alcuin Montessori School
324 North Oak Park Avenue
Oak Park, IL 60302
Phone: (708) 366 1882
avalera@alcuin.org
www.alcuin.org