Donate Cash
Auction Links
Top Bidders
kp2461dde

$1,300

ss802d12c

$850

dg522d742

$737

psbda7371

$610

skbat

$470

jk1641294

$410

ly345b8d4

$349

cricker

$332

disneydog

$326

aq3e7d38e

$315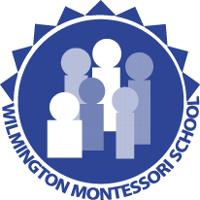 Thank you for joining us!

A big thank to everyone who joined us on Saturday night! It was a wonderful evening by all accounts as we came together to celebrate our community and raise funds to support our students.
Whether you donated goods or services to our auction, volunteered your time, made a monetary donation, sponsored our event, purchased tickets or bid on items, you made a difference by supporting our students, teachers and all of the amazing educational experiences happening at WMS on a daily basis. Funds raised by the auction help us purchase materials for our classrooms, keep our campus and facilities beautiful, provide professional development and our benefits for our amazing staff, support our financial aid program and so much more. We can't thank you enough!
Stay tuned for information about our upcoming fire sale for a last chance to bid on some of the items that didn't sell on auction night.
Live Event Details
Sat Apr 8, 2017
7PM - 10PM EDT
Wilmington Montessori School
1400 Harvey Road Wilmington, Delaware 19810
Add to My Calendar
Get Directions
WMS Auction & Gala - The Blue Jeans Ball
Saturday, April 8 at 7 p.m. (VIP Reception at 6 p.m.)
Live music by The Late Ambitions


Tickets
Prices include drinks and hors d'oeuvres
Advance ticket sales are now closed, but don't despair!

Tickets can still be purchased at the door, starting at 7 p.m. on auction night for $65 per person.

Can't attend? You can still support the event by making a donation - simply select an amount on the right side of this page.
Your generosity furthers the WMS mission:
Wilmington Montessori School is a collaborative learning community rooted in Montessori principles, inspiring the joyful discovery of self and a passion for learning and independent thinking. We empower children to be knowledgeable and responsible contributors to the global community.

Thank you to our donors and sponsors!