Aurora School is building a great auction.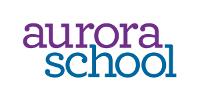 Welcome. If you're here to donate something to our auction (and we hope you are!), please click the Donate Items button on the left. The directions there will step you through the donation process. We VERY much appreciate your support.
We're working hard on the auction. Starting on March 16th, 2018, Aurora School will be auctioning off a number of fun and unique items to bid on to raise money for our school.
Please direct any questions about this year's auction to our Auction Committee at development [at] auroraschool [dot] org.