Welcome to Blossom Hill Foundation's 6th Annual Online Auction!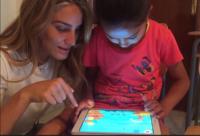 Starting today, Friday, November 17, 2017, Blossom Hill Foundation will be running our online auction with a number of fun and unique items to bid on. This event is our main fall fundraiser, providing critical support to programs working with children and youth from the Middle East who have grown up in the shadows of conflict and war.
Show your support by bidding on all of your favorite items and packages. Follow these three easy steps:
Shop our items – do all your holiday shopping from your sofa! Don't forget about teachers, hard-to-thank neighbors and that life-saving co-worker!
Place your bids on your favorite items - put in your max and the system will bid for you.
Share the auction link with friends.
Remember, the auction will run November 17 through Monday, November 27, 2017 closing at 9 pm EST sharp!
Blossom Hill Foundation funds innovative ideas to support children affected by conflict in the Middle East. Please join our family of supporters.
The Blossom Hill Team
P.S. If you wish to make a direct, tax deductible donation, visit our website here.