Auction Links
Top Bidders
tg61723c0

$3,080

rose21flowr

$2,850

jeffray8

$1,926

rb7d955ec

$1,575

bosana

$1,440

282Fenno

$1,154

nm5a1153c

$1,100

eecraven

$1,033

dgae31a82

$920

dm58c02d8

$838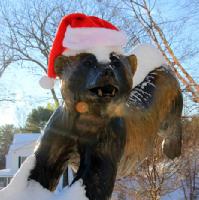 Bridgton Academy's Holiday Auction is Open for Bidding!
The Bridgton Academy Holiday Auction is now open! For ten full days from November 25, 2022 to December 4, 2022, join in the auction fun and bid on some great items. All auction proceeds will support Bridgton Academy and our mission to educate young men for the rigors of college and beyond.
Auction items include gourmet food gift baskets, autographed sports memorabilia from fan favorites, golf outings for the 2023 season at prestigious clubs, shopping and dining gift certificates, apparel and home goods, travel and adventure experiences, museum and theater passes and tickets, hotel and travel accommodations at deluxe resorts, Bridgton Academy game-worm jerseys from your favorite Wolverine team, sports tickets and packages from major and minor league teams throughout the Northeast, New England ski resort lift tickets, and so much more!
So, tell your friends, family, and community and let the bidding begin!
Make Your Bid to Support Bridgton Academy!
Now is your chance to not only get all of the items you want, but to do it knowing you are helping to support the work and mission of Bridgton Academy.
Bridgton Academy is the nation's leading postgraduate program, educating young men exclusively in the year between high school and college. As the only school in the country specifically designed for this purpose, everything from our student life programming, academic oversight, and college placement process is tailored for the greatest possible impact.
Bridgton Academy is "The Year That Makes The Difference."