Auction Links
Top Bidders
am6924980

$1,060

hsdd1a4a6

$905

ja49907ec

$820

lt62c9a71

$450

rbcb63133

$390

aw414e364

$351

anf49e9ea

$250

redesq

$210

Volvogal7

$186

eh1abcdc5

$85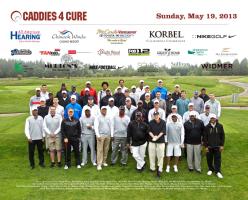 Online Auction Open! Live Auction Event Coming Soon!
The online portion of A Night to Chip in 2016 is now open. The auction will run from May 16, 2016 to May 29, 2016, with the live event taking place on June 4, 2016.
Proceeds go to Caddies 4 Cure in order to support the Oregon Chapter of the National Multiple Sclerosis Society and Randall Children's Hospital.
Auction items range from fun vacation getaways to donated items guaranteed to delight and surprise. All items will also be up for bid at our live event, so secure your purchase by bidding the guaranteed price!
For more information on Caddies 4 Cure and our events this year, please visit http://www.caddies4cure.com
Live Event Details
Tickets available at www.caddies4cure.com
Make Your Bid to Support Caddies 4 Cure!
Now is your chance to not only get all the great items you want, but to do it knowing you are helping support our organization and mission.
Featured items you won't want to miss!