Donate Cash
Auction Links
Community Alliance for Global Justice's 14th Annual SLEE! Virtual Gala OCT 17
SLEE Virtual Gala Silent Auction
Starting on October 1, 2020, COMMUNITY ALLIANCE FOR GLOBAL JUSTICE will be auctioning off a number of fun and unique items to bid on to raise money for our organization - and the more items we have the more money we can raise, so we're asking for your help. Proceeds go to COMMUNITY ALLIANCE FOR GLOBAL JUSTICE in order to support anti-oppressive organizing as we build solidarity across diverse movements.

Show your support by donating items! Click "View All Items" button above, and then "Donate Items" button on left to contribute to our catalog.

Give a little and get a lot in return.
Whether you have 1 item or 100 to contribute, your participation is an invaluable part of our fundraising efforts. By donating an item or service directly online, you'll be helping to raise money for our organization, and you'll receive a mention on our site that can link back to your own web page.
Live Event Details
SLEE! is a powerful community event that brings together over 300 supporters to inspire people to take action for justice in our local and global food systems. We are responding to the current moment by highlighting the hope embodied by youth on the front lines of the food justice movement.
Keynote
Tarik Abdullah, an experienced chef and youth educator, will deliver the keynote: "Feed the People: Food, Kids, Community."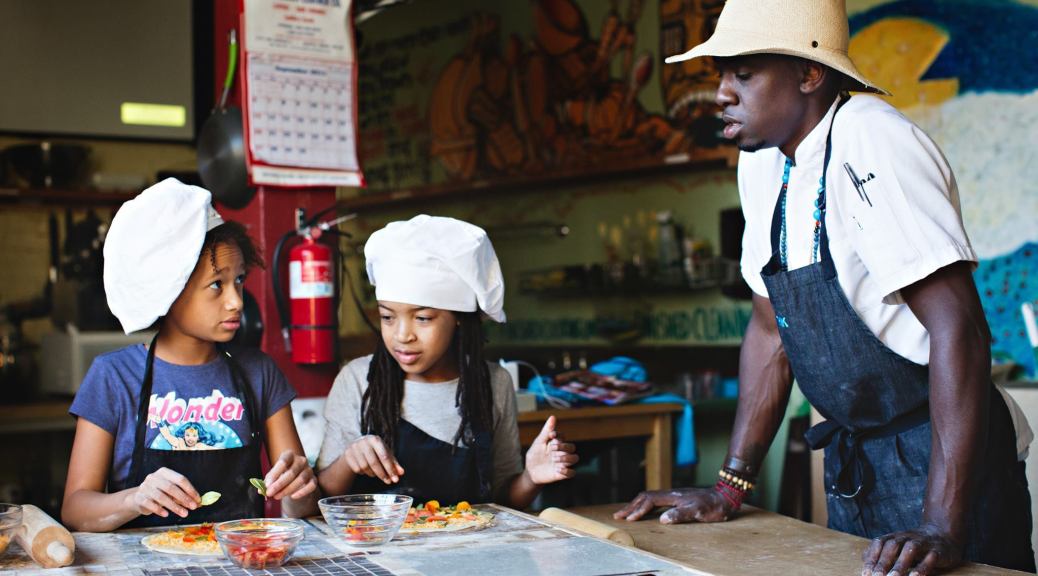 Known for his innovative pop-up restaurants, Tarik is an experienced chef and youth educator. With deep roots in Seattle's south end, his mission is to "Feed the People" creating community one meal at a time against a backdrop of great music and visual arts. Recently, in response to the widespread impacts of the COVID-19 pandemic, Abdullah joined The Seattle Kitchen Collective, a group of chefs and restaurants providing meals for free to those in need, no questions asked.
Since SLEE will be held virtually this year, we will not have an in-person dinner as we usually do. Instead, we are partnering with The Kitchen Collective to facilitate donations of food which farmers/fishermen and others always generously provide to CAGJ.
Peer-to-Peer Fundraising for SLEE: Strengthen Solidarity
Help us reach our goal of $20K to hire a new CAGJ Organizer! If you would like to fundraise for CAGJ: You can sign up as a Participant through our peer-to-peer page! We will provide a detailed guide to grassroots fundraising, including a social media tool-kit! Thank you so much for your support.
Accessibility Info
Interpretation: We will do our best to provide interpretation services if requested. Contact slee@cagj.org to arrange.
CART captioning provided: CART captioning is real-time captioning of our event, and we will have captions that will display the transcribed speech.
Thank you to our Sponsors!
Central Co-op, Equal Exchange, Farmer Direct Organic, Madres Kitchen, New Roots Organics, Real Change, UFCW Local 21, UAW 4121
Thank you to our Community Partners!
LELO, Seattle Good Business Network, Sightline Institute, Sustainable Capitol Hill, UW Nutrition, Washington Fair Trade Coalition

For more information, please contact CAGJ: 206-405-4600 or slee@cagj.org
Become a Sponsor
Place your company's logo on our site that links back to your own web page and you could develop new business. We can track how often your logo is viewed and clicked to see just how many people are accessing your site.