Featured Sponsor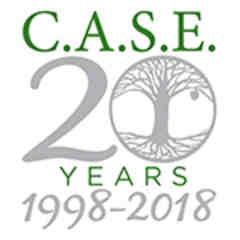 Phil and Meri Gibbs
Auction Links
Top Referrers
Guest Zimmerman

53

Elizabeth Emen

50

Carroll Martin

47

Tamara Arsenault

42

Candice Peggs

17
Refer Your Friends
Top Bidders
skb0ab1dd

$6,620

kd2337230

$5,300

ma027e8c3

$3,000

rg5b3f278

$2,000

da87bc28d

$1,582

sm9933350

$1,153

mb7725f48

$1,080

os76d7ce5

$1,072

dsc52bc47

$900

pjp311

$840
Last Chance - Auction Closes at 7:20 pm!
Help the Center for Adoption Support & Education (C.A.S.E.) celebrate 20 years of nurturing, inspiring and empowering adoptive and foster families and the professionals who serve them.
Your participation in our auction and our 20th Anniversary Gala funds C.A.S.E.'s educational outreach and scholarships for adoptive and foster families who could not otherwise afford our mental health services. Don't get out bid on exciting sports memorabilia, concert and theater tickets, travel opportunities and unique experiences, as well as items crafted and hand-selected for you by C.A.S.E. clients, staff and board members!
Live Event Details
Sat Apr 21, 2018
6PM - 10:30 PM EDT
Columbia Country Club
7900 Connecticut Avenue Chevy Chase, MD 20815
Add to My Calendar
Get Directions
Join us to celebrate 20 years of adoption support!
Mistress of Ceremonies
Star Presenter
Star of Adoption Awardees
Cocktails & Dinner | Live & Silent Auction | Raffle | Entertainment
Don't Miss These Exciting Items!