COASTAL INSPIRED ART ~ ADVENTURES ~ CUISINE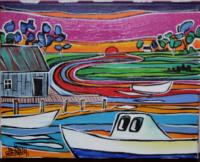 Help Citizens for a Better Eastern Shore [CBES] protect the longest stretch of natural coastline left on the East Coast: Virginia's Eastern Shore.
Bid for boat tours to secret isles ~ Savor fresh from the tides seafood ~ Posh Picnic for 2 ~ Serene beach escapes ~ Lodging in historic village
Revel in experiences not normally available to the public, like a behind the scenes tour of an Engineering Wonder aka the Chesapeake Bay Bridge-Tunnel. Onsite dining & shopping included!
You deserve handcrafted jewelry & art by Chesapeake Bay artists.

How about an iconic, limited edition "Snowy Egrets" Turner Sculpture Bronze?
Discover one-of-a-kinds of all kinds.
Authentic Coastal Treasures Await!