The Child Educational Center's Online Auction is Coming Soon - April 19 - May 5
Child Educational Center's Online Auction is Coming Soon!
Starting on April 19, 2019, Child Educational Center will be auctioning off many fun and unique items to bid on to raise money for our organization - and the more items we have the more money we can raise, so we're asking for your help.
DONATE ITEMS!
Show your support by clicking here or on the "Donate Items" button to contribute to our catalog. Whether you have 1 item or 100 to contribute, your participation is an invaluable part of our fundraising efforts. By donating an item or service directly online, you'll be helping to raise money for the CEC, and you'll receive a mention, your company logo, and photos on our site that can link back to your own web page.
BECOME A SPONSOR!
Your sponsorship will support the CEC's extraordinary work and enable you to reach an educated and diverse audience that is commited to supporting CEC-friendly businesses. To learn more about the benefits of sponsorship and to become a sponsor, click here.
JOIN US AT THE 3rd ANNUAL FAMILY MUSIC FESTIVAL ON SATURDAY, MAY 4
We will be celebrating our community and the close of our auction with a wonderful Family Music Festival for the whole family! Featuring three fabulous child-friendly bands, The Hollow Trees, Sing with Silvie, and Rhythm Child Drum Circle, the Festival has something for everyone! Other activities include Pump and Splash, the Kidspace Discovery Dome Planetarium, magic shows, crafts/activities for all ages, and more -- including the In 'N Out truck and more yummy food!
When: Saturday, May 4, 2019
Where: CEC's Oak Grove Campus at 140 Foothill Blvd., La Canada
TICKETS TO THE BENEFIT WILL GO ON SALE ON MARCH 25
ABOUT THE CHILD EDUCATIONAL CENTER
The Child Educational Center is an innovative, nationally-accredited early care and education organization with a pioneering focus on progressive education and outdoor learning. The CEC's programs have served as a leader in early childhood education since 1979, and emphasize a commitment to nurturing children's physical and psychological well-being. Anchored by the campus in La Canada, CA, which serves as a model outdoor classroom site, the CEC fulfills its mission through its holistic, research-based approach to early learning, its professional development services and seminars for educators, its consulting services and nature-based initiatives, including the renowned Outdoor Classroom Project, and its field-building research. The CEC's infant, toddler, preschool, and school-age programs support the development of nearly 900 children daily at seven sites in La Canada and Pasadena. The Child Educational Center is a 501(c)(3) nonprofit organization. Learn more at www.ceconline.org
Live Event Details
Family Music Festival Tickets will go on sale on Monday, March 25!
Become a Sponsor
Place your company's logo on our site that links back to your own web page and you could develop new business. We can track how often your logo is viewed and clicked to see just how many people are accessing your site.
The Christen C. and Ben H. Garrett Family Foundation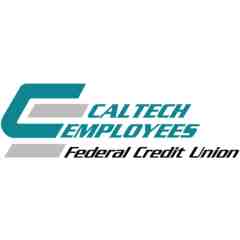 Caltech Employees Federal Credit Union
The Kenyon Family