Donate Now
Top Bidders
sw532570c

$1,100

sydneyandgrace

$967

dd3b5d80a

$600

cainsworth

$401

sirene29

$400

forreal

$374

hw08

$349

Duckdown

$301

kb1ce0d4c

$265

dellastreet

$240
Karma Rescue's First Ever Designer and Drinks Event!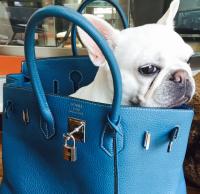 Dear Karma Friends,
Please support our first ever Designer & Drinks event on
June 11, 2016
where we will be selling gently used luxury items donated by our generous Karma community. 100% of all proceeds will go directly to our rescue programs including our spay and neuter clinic serving economically challenged areas, our Paws for Life program in partnership with the California penitentiary system, and Education programs such as Reading is Ruff where we bring our sweet adoptable dogs to elementary schools where young students are encouraged to read to our dogs!
In anticipation of the event, we are listing our donated items on Bidding for Good FIRST so that the entire internet community has a chance to bid on our amazing designer items! Please bid freely and generously to support our programs. You can support our inaugural event in 3 ways:
1. Bid and purchase an item on Bidding for Good up until
June 9
!
2. Purchase a ticket to the event which will be held in a private home in Cheviot Hills on
June 11
. We are, of course, a 501(c)(3) so all donations are tax-deductible.
or
3. We are in need of designer inventory! We are especially on the lookout for some big-ticket luxury purses. Even one Chanel or Hermes bag will go a long way towards helping us reach our goal of $10,000 for this event. With your support, we can do it! Your generous donation of your near-new designer item(s) will give you a complimentary ticket to this event which will also feature complimentary fine wine and specially curated drinks, including skinny & green drinks for our health-conscious shoppers and a light vegetarian menu with vegan options.
Contact us by May 21 at
events@karmarescue.or
g
to purchase your ticket or to donate your items
. Please note that we only a limited number of tickets we can sell for this event so donate now and save your spot! You could be the lucky purchaser of a Chanel, Gucci, or any other name that makes our heart beat faster, for an amazing price!
We would LOVE to see you there so that we can all shop and drink until we drop all to save animals.