Auction Links
Top Bidders
MuskieLove

$3,600

schoolfun

$2,397

number6

$2,000

hm5491569

$1,742

gmd35de91

$1,243

am22407

$1,100

melanie1

$1,041

kiltlifter1

$570

forreal

$553

st0b32274

$500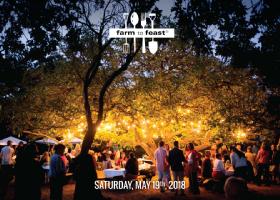 Summerfield Waldorf School and Farm is hosting its 12th Annual
Farm to Feast® Saturday, May 19th at 4:00 pm.
Our spring fundraiser, Farm to Feast®, is a fun community event that generates a large portion of the funds needed to support vital school programs, facilitates the payment of living wages to our teachers and staff, and allows the school to maintain a socioeconomically diverse school community.
Starting in April, Summerfield Waldorf School and Farm will be auctioning off a number of fun and unique items to bid on to raise money for our organization - and the more items we have the more money we can raise, so we're asking for your help.

Show your support by clicking on the "Donate Items" button to contribute to our catalog.

Give a little and get a lot in return.
Whether you have 1 item or 100 to contribute, your participation is an invaluable part of our fundraising efforts. By donating an item or service directly online, you'll be helping to raise money for our organization, and you'll receive a mention on our site that can link back to your own web page.
Live Event Details
Sat May 19, 2018
4PM - 10PM PDT
Summerfield Waldorf School and Farm
655 Willowside Rd. Santa Rosa, California 95401
Add to My Calendar
Get Directions
Summerfield Waldorf School and Farm presents the 12th Annual Farm to Feast on our Biodynamic Farm.
This year's guest experience will start with a pre-dinner wine tasting with distinctive, award-winning Sonoma County vintners, appetizers, live music and time to enjoy our beautiful silent auction featuring unique and memorable class projects, offered from each class, made with love by students, teachers and parents.
Dinner will be locally sourced, including from Summerfield's Biodynamic farm, and created by extraordinary local chefs with organic, seasonal ingredients, served family-style under the walnut tree. Guests will also enjoy special guest speakers, a live auction, yummy desserts, coffee, live music and dancing under the stars.
Space is limited, 300 guests max. Tickets are $110 per person, on sale on this site, or in the SWSF main office. This is an adult-only event, 21+ years of age.
Featured Vintners: Davis Family Vineyard, Littorai Wines, Martinelli Vineyards, Paul Hobbs Winery, Porter-Bass, Old World Winery, Small Vines Wines, Truett Hurst, VML and West + Wilder.
Featured Chefs: Lowell Sheldon and Natalie Goble of Lowell's and Handline, Emma Uribe of Handline, Joe Zobel of Lowell's, Moishe Hahn-Schuman and Matthew Williams of Ramen Gaijin, Sarah Piccolo of Fork Roadhouse, Jennifer Johnson and Serafina Palandech of Hip Chick Farms, Laura Matis of Acre Coffee and our own Chef Bill Dator and Farmer Chef Dana Revallo of Summerfield.
Music: Various local artists, including a headline performance by SHEA BREAUX WELLS and dancing after dinner with THE HONKEYTONK STUMBLEWEEDS!
Also featuring: Brew Coffee & Beer, Lagunitas Brewery, Revive Kombucha, Redwood Hill Farm, New Family Farm and more…
Bring your warm coats and comfortable shoes for this simply elegant, yet relaxed celebratory fundraiser out on Summerfield's Demeter Certified Biodynamic farm.

Also check out our online auction here at biddingforgood.com/farmtofeast (opening in April) to bid on arts, services, getaways, gourmet meals, natural products, and much more.

Summerfield Waldorf School and Farm is a unique, Biodynamic working farm, modeling sustainability and excellence in education for 40 years. More than 38% of the school's students receive tuition assistance.
Note: Must be 21 years of age to attend.
*Farm to Feast is a registered trademark of SWSF
Become a Sponsor
If you or your organization would like to become a sponsor please complete our simple form and we will contact you.