Donate Cash
Auction Links
Top Bidders
lhf90365d

$485

dh688b365

$260

stlouischick

$225

am5d9a103

$215

pw832d2e9

$200

smbf4bca7

$195

smf8ee5bc

$190

mr3d6f592

$180

edbd3252d

$175

iw085fe6f

$170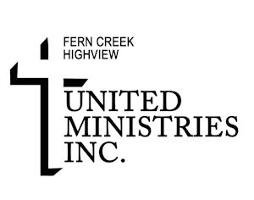 FERN CREEK HIGHVIEW UNITED MINISTRIES
Pennies From Heaven Auction
is NOW OPEN!

FERN CREEK HIGHVIEW UNITED MINISTRIES
is auctioning off 100 unique items to bid on to raise money for our non-profit organization. Our "Pennies from Heaven" online auction is being held to replace our annual Gala which was cancelled due to Covid-19. With this being our first online auction, and not being able to host our Gala (the biggest fundraiser of the year) this means we really need others to show your support by bidding on items, baskets, gift cards and other goodies to help our non-profit and hopefully win yourself some goodies as well!
Let the bidding begin!

To learn more about our non-profit and all the community services we provide to the Louisville community visit our website: www.fchum.org!
Thank you and God Bless!
Bidder's Attention Please:
Winning bidders MUST arrange to pick up their items at:
Fern Creek/Highview United Ministries
9300 Beulah Church Rd Louisville, KY 40291
between Sept. 21 and Oct. 2 2020 from 9am-3pm(M-F)
When picking up your items you must present your photo I.D.,
the item number(s) you won and wear a mask.
For questions please call (502) 762-9608.
** If you are bidding on a gift certificate only package we can arrange to have that mailed to you**
Thank you to all of our Individual and Company Sponors who believe in the importance of what we do!
Platinum Sponsors:
Ron Loughry and Beth Breetz, The Roalof's Family & Fern Creek/Mt. Washington Papa John's Pizza, Mary and Tommy Russell, eHazard, Ronny Lewis and Passport!
Gold Sponsors:
Believer's Church & Wesley Manor
Silver Sponsors:
Fern Creek Community Center & Chamber of Commerce and Mary Jones
Bronze Sponsors:
Compassion Class of Fern Creek United Methodist Church

Some of Our Featured Auction Items!