Donate Cash
Top Bidders
jl7616b09

$415

lhf90365d

$385

dh688b365

$290

mr3d6f592

$215

pw832d2e9

$200

smbf4bca7

$195

smf8ee5bc

$190

edbd3252d

$180

iw085fe6f

$175

sl2cb96c9

$175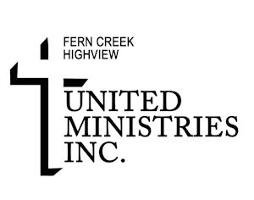 FERN CREEK HIGHVIEW UNITED MINISTRIES
Pennies From Heaven Auction
PICK UP ITEM INFORMATION:

Bidder's Attention Please:
Winning bidders MUST arrange to pick up their items at:
Fern Creek/Highview United Ministries
9300 Beulah Church Rd Louisville, KY 40291
between Sept. 21 and Oct. 2 2020 from 9am-3pm(M-F)
When picking up your items you must present your photo I.D.,
the item number(s) you won and wear a mask.
For questions please call (502) 762-9608.
** If you are bidding on a gift certificate only package we can arrange to have that mailed to you**
Thank you to all of our Individual and Company Sponors who believe in the importance of what we do!
Platinum Sponsors:
Ron Loughry and Beth Breetz, The Roalof's Family & Fern Creek/Mt. Washington Papa John's Pizza, Mary and Tommy Russell, eHazard, Ronny Lewis and Passport!
Gold Sponsors:
Believer's Church & Wesley Manor
Silver Sponsors:
Fern Creek Community Center & Chamber of Commerce and Mary Jones
Bronze Sponsors:
Compassion Class of Fern Creek United Methodist Church