Auction Links
Top Bidders
ap368e2f1

$725

ca114093e

$601

sr9010bcb

$560

jv8f5dcc7

$518

zodbdd947

$400

lkb26c808

$380

lbb1754eb

$378

hmd3e685d

$370

emdf251bf

$357

kp174e107

$304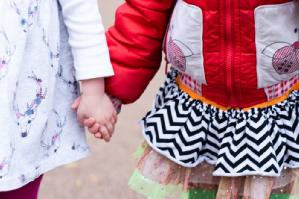 The Online Auction is Open!
The 2022 Families Together Online Auction is now open. The auction runs from May 7 at 8 a.m. to Sunday, May 15 at 10 p.m. with proceeds going to Families Together Cooperative Nursery School located in Chicago's Edgewater neighborhood.
Families Together is one of the only preschools in Chicago that offers sliding scale tuition to families with more than 70% of our students qualifying for reduced tuition. Tuition covers a lot but not all of our operating expenses. Fundraising is critical to helping us fund our commitments to our sliding tuition scale and financial aid; a living wage and health and family leave benefits for staff; and our ongoing needs during the coronavirus pandemic. It also funds training and materials to support our Diversity, Anti-Oppression, and Belonging initiatives.
How do I bid?
If you are new to Bidding For Good, make sure to Register to Bid. Share this link and invite your family and friends so they can participate in our auction too.
How will I get the items I win?
After the auction ends, items can be picked up from Families Together: 1500 W. Elmdale Avenue, Chicago, IL 60660. Pick-up times are Friday, May 20 from 11 a.m. to 2 p.m. and Saturday, May 21 from 10 a.m. to 2 p.m. All winning bidders will be notified after the auction.
Can items be shipped to me?
Some items can be shipped, while others are available for pick-up only. Please check the Special Instructions section below each item description for this information. Winning bidders are responsible for all shipping costs. We will primarily use USPS Priority for items that require shipping, which includes insurance and tracking. Please keep in mind this cost ranges from $8.95 (Priority envelope) on up. We can expedite shipping if requested, at winner's expense. You can also choose to have an item shipped non-Priority to reduce the cost, but keep in mind this does not include any tracking or insurance options. Families Together cannot be held responsible for any delayed, lost, or damaged items once they are shipped. Items will be shipped before the end of May.
What's another way to contribute?
Donate to Families Together online - just use our donate links in the upper right section of this page!
Questions?
If you have any questions about the auction or your items, please contact us at auction@ftcns.org
Thank you to our 2022 sponsors!
Meridian Psychiatric Partners, LLC
Platform Coworking
The Crosby Shank Family
Brightsmiles Pediatric Dentistry
The Hamann Raih Family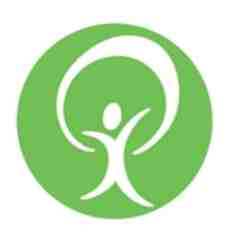 The Crosby Shank Family