Featured Sponsor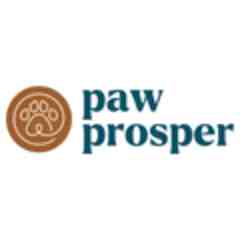 Paw Prosper
Donate Cash
Auction Links
Senior Dogs Rock! -- Presented by Paw Prosper is Now Open!
BIDDING BEGINS: June 7, 2023 | BIDDING ENDS: June 11, 2023

Welcome to Senior Dogs Rock!, the Grey Muzzle Organization's third annunal auction celebrating what we all love: swag, style, and seniors! Best of all, proceeds will support Grey Muzzle's vision of a world where every senior dog thrives, and no old dog dies alone and afraid.
Let's get started!
First, check out the incredible assortment of auction items. Carol Burnett fan? We've got you covered. Love golf? Check! Interested in rubbing virtual elbows with celebs? Yep! And that's just a start! Next, place your bid on whatever catches your eye (bonus points for bidding on more than one item!). Finally, congratulate yourself for helping to save the lives of at-risk senior dogs (Yes, you really did that!).
Every dollar you contribute makes a life-changing difference for senior dogs nationwide. Your support makes possible our annual grants to animal shelters and rescues, which since 2008 have totaled $3.8 million. These grants provide critically needed medical and dental treatment; foster and hospice care; adoption promotions; and programs that help keep old dogs in good homes.
We are preparing to announce our 2023-2024 grantees in early July. The amount we award is entirely dependent upon the funds we raise this fiscal year, including proceeds from Senior Dogs Rock! You can help make this the biggest grant cycle ever, ensuring thousands more senior dogs get the second chance they so deserve.
So, don't be shy. Bid often and don't forget to help us get the word out by sharing Senior Dogs Rock! with your friends, family, and community. Together we can change the world for senior dogs.
Let the BIDDING BEGIN and show YOUR LOVE For Grey Muzzle and At-risk Senior Dogs!
Now is your chance to not only get all the great items you want, but to do it knowing you are helping support Grey Muzzle and at-risk senior dogs nationwide!
ABOUT GREY MUZZLE
If a senior dog has your heart, you know how lucky you are. Sadly, many older dogs aren't so fortunate. Far too many find themselves alone, afraid, and at-risk in shelters across the country.
The Grey Muzzle Organization is one of the only national organizations working specifically on behalf of senior dogs. We improve the lives of at-risk senior dogs by providing funding and resources to animal shelters, rescues, sanctuaries, and other nonprofit groups throughout the country. We are not a shelter or rescue group. Rather, Grey Muzzle awards grants for programs to shelters and rescue groups that provide lifesaving services to senior dogs and improve their quality of life. These grants are entirely dependent on the amount of money we raise each year through public donations.
By providing support through grants, we help animal welfare organizations from Washington to California and from Missouri to New York to build programs that meet the special needs of senior dogs.
Check out some of this year's great items: