Live Event
Fri Dec 4, 2020
7PM - 8PM PST
Zoom from your home!

Torrance Memorial's Holiday Festival Online Auction. . .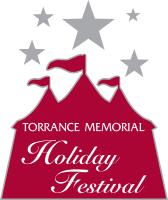 COMING SOON!

The online auction will be open for bidding from

8:00 a.m. on Sunday, November 22
through
5:00 p.m. on Sunday, November 29, 2020
2020 has been a unique year with the impact of COVID-19, and it has impacted our Holiday Festival as well. We have created a virtual "in spirit" experience for our loyal community to enjoy our annual event. Visit this site to learn more. . . www.torrancememorial.org/holidayfestival
With no big white tent to visit and a virtual Gala, our auctions will be online. The silent auction will include our Festival trees which will be added on Wednesday, November 25. They will be set up on the Hoffman Health Conference Center, and we'll provide a virtual video tour and photographs posted on this site.
Our virtual Gala on Friday, December 4 from 7 to 8pm will include a live auction with MC and Auctioneer Fritz Coleman - recently retired longtime weatherman at NBC4!
Auction items will be added regularly, so please check back occasionally for a preview of what will be available. This online auction is your opportunity to participate in Torrance Memorial's signature Holiday Festival - celebrating its 37th year in 2020!