Featured Sponsors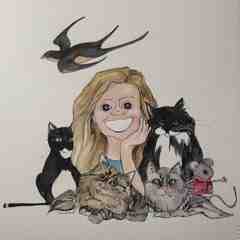 Sandra Hall (Clambake Artwork) / Saltworks Studios
Auction Links
LLOYD CENTER FOR THE ENVIRONMENT INC's online auction has ended.
LLOYD CENTER FOR THE ENVIRONMENT INC auctioned off a number of local and unique items. Each winning bid helped provide hands-on science programming to thousands of students across the state and beyond.
There is no sales tax on items, but there is a 3.4% credit card processing fee.
Please pick-up items at the Lloyd Center Main Building (top of the hill). Pull your car up to the front door and beep and someone will come down to help you.
Auction item pick-up times are as follows:
Tuesday, July 13th - Noon - 2:30 pm
Wednesday, July 14th - 10:30 am - 2:30 pm
Thursday, July 15th - 10:30 am - 2:00 pm
Friday, July 16th - 11:00 am -2:30 pm
If you cannot make any of these times please contact Fern at (508) 990-0505 x10 or fcallen@lloydcenter.org.
Special thanks to our Clambake meal sponsors on July 9