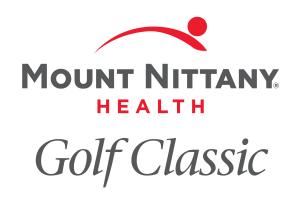 Let the bidding begin: Golf Classic Auction Is Now Live!
Fundraising efforts for the 27th Annual Mount Nittany Health Golf Classic will be open through August 14 at noon. Mount Nittany Health Foundation is proud to partner with Bidding for Good to bring you more than 60 items.
For the third consecutive year, funds raised from this event will benefit the cardiac catheterization lab at Mount Nittany Medical Center.
The cardiac catheterization lab has seen steady growth since it first opened in April 2000 providing heart catheterization for the purpose of diagnosing diseases of the heart, valves, and arteries. This marks the tenth year Mount Nittany Health has been able to perform coronary intervention services to our community. Since its inception, the lab has performed more than 5,950 diagnostics catheterizations and 2,400 cardiac interventions of which 780 patients were experiencing a life-threatening event requiring immediate treatment.
JAMAICA TRIP RAFFLE- Online tickets are no longer being sold. The drawing will be live at the 27th Annual Mount Nittany Health Golf Classic on Saturday, August 12.