Support the OI Foundation with the 6th annual Boots & Bling for Better Bones auction!
The OI Foundation's Boots & Bling for Better Bones auction is now open! The auction will run from October 4, 2022 to October 13, 2022 until 10am CT, with the live event taking place on October 15, 2022. Proceeds from this event go towards supporting the mission Osteogenesis Imperfecta Foundation.
Live Event Details
Sat Oct 15, 2022
6PM - 10PM CDT
Armadillo Palace
5015 Kirby Drive, Houston, TX 77098
Add to My Calendar
Get Directions
Dust off your favorite cowboy chic attire for the 6th annual Boots & Bling for Better Bones! Guests will enjoy award-winning BBQ, delicious craft beverages and a boot-stomping live music all while coming together to celebrate the Unbreakable SpiritŪ of the OI community and raising money to support the work of the OI Foundation!
Please go to www.oif.org/bootsandbling to purchase your tickets today!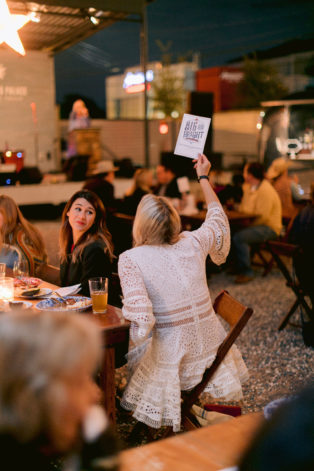 Donate Now!
Your direct donation to the OI Foundation will go to support our efforts to advance the pace of research that is literally saving lives of the 50,000 men, women and children in the U.S. affected by OI.
Simply click the Donate Now button on the right of this screen and watch our leaderboard for your name to appear!