AUCTION CLOSED!
If you are a winning bidder you will receive an email shortly with redemption information.
PLEASE JOIN US!
PALI HIGH PARENT NIGHT OUT
AUCTION PARTY GALA!
SATURDAY, MARCH 14th
New Venue! New Decade! New Concept!
Stand-Up Comedy, Dinner, Drinks & Dancing
Click the Live Event Button to purchase now!
$120 or table for 10 $1000!
Can't make it? Sponsor a teacher for only $99!
Dear Friends and Supporters of Pali High,

We truly need and appreciate your generous support! Stand Up for Pali!. our annual silent auction fundraiser, will be held on March 14, 2020 at the historic Santa Monica Bay Woman's Club. This year's event will feature an evening of comedy and entertainment featuring Kiki Mendendez of Showtime's Hot Tamales.
Our online auction reaches a national audience and will run February 19 - March 11, 2020. Palisades Charter High School is an award-winning California Distinguished public high school which serves a diverse student body representing 100 zip codes in Los Angeles county. Funds generated by your support sustain and advance vital student services such as our nationally recognized college center, classroom technology, athletics, student clubs, journalism and visual and performing arts programs. Please support the 2,900 students and staff of Pali High and donate items that will help us continue these programs.
Our strongest response at the auctions have come from
the following:
• Retail gift cards, restaurant dining, services and sports experiences.
• Concert tickets, exclusive event access, weekend getaways and travel.

Can't think of anything to donate? Help sponsor with a gift certificate or cash donation! Event sponsorship provides an excellent opportunity to promote your business/service through our auction website—a virtual outreach to prospective clients—as well as at our live event on March 14th.

We are now accepting donations and sponsorships. Show your support by clicking on the "Donate Items" button to contribute to our catalog.
Please let us know if you would like for us to create an electronic Gift Certificate that we can prepare and email to the winning bidder.
Physical Items or Gift Cards can be
Mailed to Pali Boosters PO Box 223, Pacific Palisades, CA 90272

Dropped off at the Pali High Main Office c/o Auction Committee

Picked up or dropped off upon request.
Questions? Please contact us at: palihighauction@gmail.com.

On behalf of the Palisades Charter High School community, celebrating over 50 years of exceptional education, we thank you for your generosity.
Live Event Details
Sat Mar 14, 2020
6PM - 11PM PDT
Santa Monica Bay Woman's Club
1210 4th Street Santa Monica, CA
Add to My Calendar
Get Directions
New Venue! New Decade!
New Concept!
Saturday, March 14, 2020
Silent Auction begins at 6:00PM
Historic Santa Monica Bay Woman's Club
Please join us for an evening featuring standup comedy performances by Showtime's Hot Tamales, starring Kiki Melendez and a lineup of nationally renowned comedians. Tickets on sale now! Bring your friends and buy a table!
Parent's Night Out! P--A--R--T--Y!
Become a Sponsor
Place your company's logo on our site that links back to your own web page and you could develop new business. We can track how often your logo is viewed and clicked to see just how many people are accessing your site.
Berman Family
Laura & Mark Epstein
Dick and Debbie Held
Los Angeles Country Club Golf Package for 3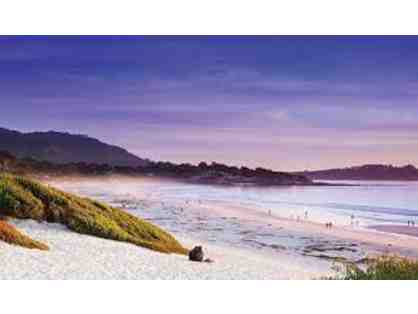 Carmel California Vacation Home - 4 Bedrooms/3 Nights
Family Feud - Four (4) VIP Tickets plus Tour