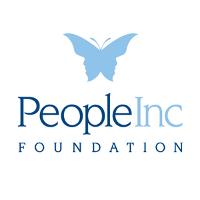 People Inc. Foundation is getting ready to run an online auction fundraiser.
Starting on August 7, 2017, People Inc. Foundation will be auctioning off a number of fun and unique items to bid on to raise money for our organization - and the more items we have the more money we can raise, so we're asking for your help.
If you would like to donate an item to our auction, please click here .
Please check our site often as we will be adding new items througout the auction until it ends on August 18th at 12:00 pm.
Thank You to Our Top Sponsors
Hole In One Sponsors:
Keybank
Long Associates Architects
Northeast Mechanical
Parkview Health Services
Eagle Sponsors:
Allied Mechanical
Creative Structures Services
Hodgson Russ
Towne Automotive
Walsh Duffield
Vanner Insurance
To become a golf sponsor or for more golf event information, please click here.