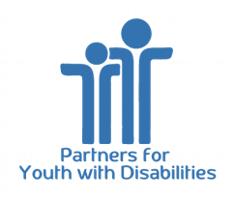 You're invited to Party for PYD!
You're invited to bid online starting 4/20 on our unique and fun auction items benefitting Partners for Youth with Disabilities. From overnight stays, Boston sporting event tickets, gift certifiticates and baskets full of fantastic items, there is something of interest to everyone.
Most importantly, please join us in person at Party for PYD on Thursday, May 7th.
To purchase tickets for the Party for PYD, please click Order Tickets below.
When you bid on our unique auction items and attend the event you'll positively impact a youth with disabilities through our programs and services: one-on-one mentoring, E-mentoring, Career Readiness, Access to Theater, and Youth Leadership Forum.
Live Event Details
Thu May 7, 2020
6PM - 8PM EDT
EY Boston Headquarters
200 Clarendon Street 23rd Floor Boston
Add to My Calendar
Get Directions
Please join us in person at Party for PYD on Thursday, May 7th!
To purchase tickets for Party for PYD, please click Order Tickets button.
You'll enjoy an amazing celebration that includes both silent & live auctions, live jazz and youth performances from our participants, appetizers and refreshments. Together, we celebrate our youth, honorees, successes and partnerships. Party for PYD will be hosted at EY located at 200 Clarendon St., Boston.
Legends Honorees:
3 Generational Mentor Match of George Donahue, Gregory Walsh & Austin Lam
&
The TJX Companies, Inc
Innovator Honoree:
The JobLab Training Center at Spaulding, Cambridge
with Kennedy Elsey, Co-host of Karson & Kennedy in the Morning on Mix 104.1 as Master of Ceremonies & Auctioneer
More about Party for PYD: This cocktail reception will feature live jazz from the Trumpet King Wayne Pearcy and Noe Socha, AND performances by PYD youth performers. Enjoy both silent and live auctions, hors d'oeuvres, refreshments and more. Proceeds from the event will benefit the work of PYD and the mentoring, career-readiness and inclusion programs for youth with disabilities. PYD is a 501 (c)(3) nonprofit organization. Donations are tax-deductible less any goods or services received in accordance with IRS regulations.
Dress code: Business Attire.
We thank our extraordinary sponsors & supporters:
Special Needs Law Group of Massachusetts, PC
Spaulding Rehabilitation Network
Proudly supported by United Way of Mass Bay & Merrimack Valley
Become a Sponsor
Place your company's logo on our site that links back to your own web page and you could develop new business. We can track how often your logo is viewed and clicked to see just how many people are accessing your site.