The 'Better Together' Birdhouse Auction
Rhinebeck Responds has teamed up with local artists and celebrities to create the 'Better Together' auction of wonderfully unique and imaginatively hand painted birdhouses. The painters include some of the best-known Hudson Valley artists across a range of media, plus film and TV celebrities, Hilarie Burton, Jeffrey Dean Morgan, Paul Rudd, and Griffin Dunne, all of whom have made Rhinebeck their home.
The online auction runs from August 21 through September 14. The 37 painted boxes are on display in shop windows throughout Rhinebeck Village.
IMPORTANT REMINDER: Birdhouse auction closes for all items at 6 pm on Monday September 14.
Just Arrived & Open for Bidding
"Birds of a Feather," a 'Bonus' Birdhouse painted by actors Hilarie Burton & Jeffery Dean Morgan & their 2 kids.
Please note: There?s no ?Buy It Now? option. The winner is the highest bidder when the auction closes, September 14.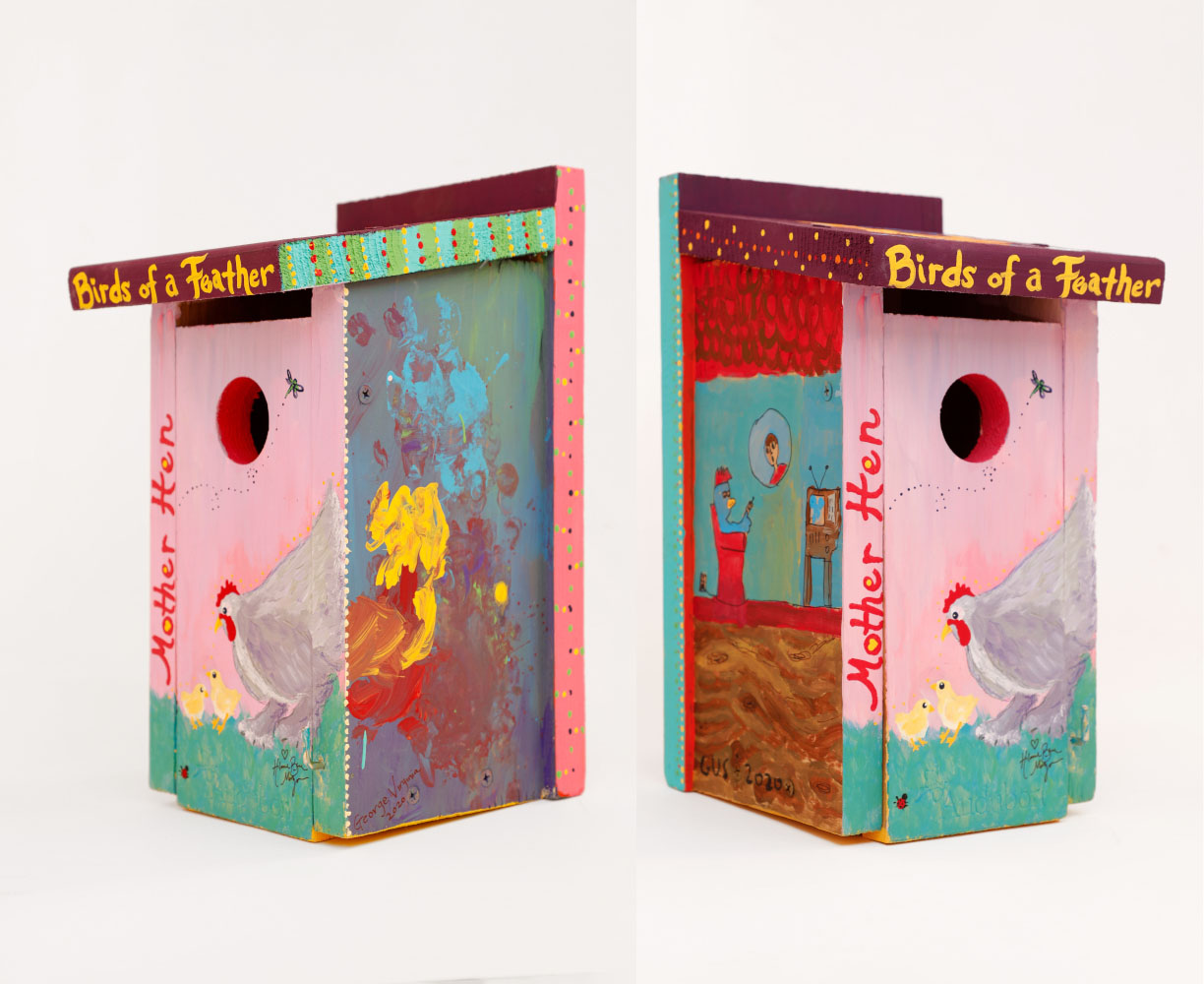 Purpose of Birdhouse Auction
The 'Better Together' Birdhouse Auction is raising money for Rhinebeck Responds' Small Grants Fund that is assisting local small businesses coping with impacts of the coronavirus pandemic and economic collapse. The grants program, launched in early June, is open to small independent businesses located within town or village of Rhinebeck. The program provides grants of up to $5000 apiece, based on applications and funds available. See: RhinebeckResponds.org for more details or rhinebeckresponds.org/where-to-donate to donate.
Press



Rhinebeck Responds is a citizen-run effort to recruit volunteers, identify needs, and facilitate community services. We are focused on providing assistance to two critical communities in Rhinebeck: (1) Small Businesses to help sustain their operations through the pandemic and economic collapse to eventual recovery and (2) individuals and families who are "Outside the Safety Net" with no access to government support programs. Rhinebeck Responds works in partnership with the Community Foundations of the Hudson Valley. It is funded with donations from individuals, businesses, and the philanthropic foundations as well as fundraising events such as the Birdhouse Auction.

Already Sold!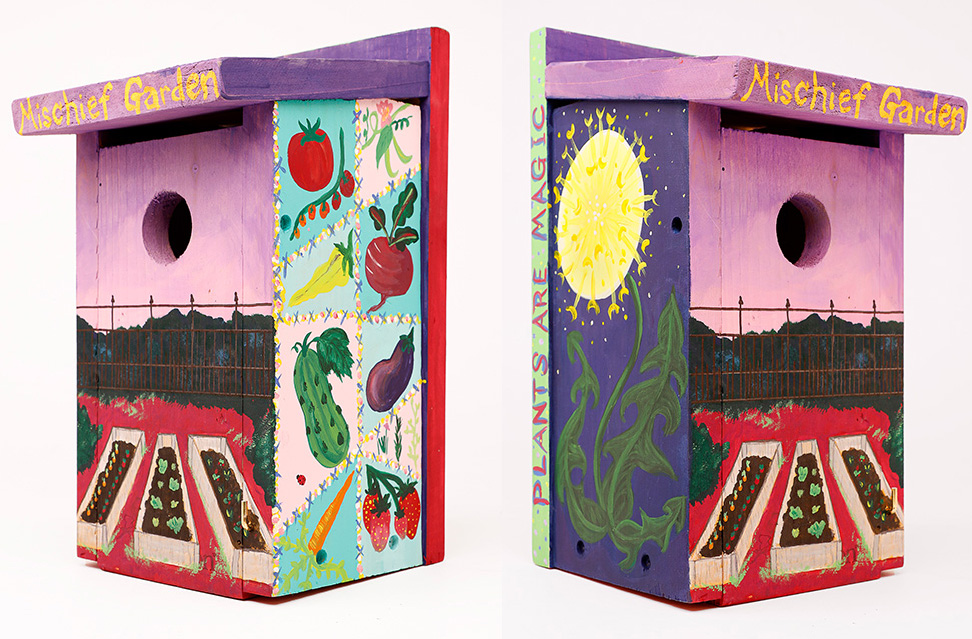 "Mischief Garden" Birdhouse by Hilarie Burton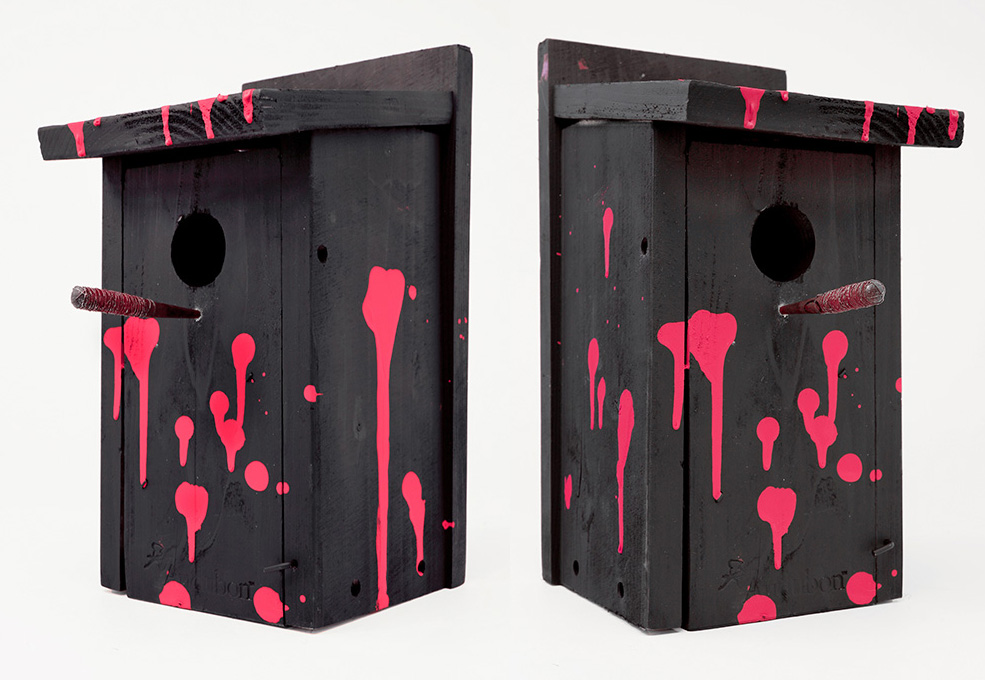 "Eeny Meeny Miny Moe" Birdhouse by Jeffrey Dean Morgan
Bidding Process
To bid, you must enter your credit card information, but only the cards of the auction winners will be charged.
Go to "Register to Bid" at the top of this page. Then fill out the form. You will now be able to bid.
Bidding for each birdhouse begins at $100, with subsequent bids of at least $25.
A ?Buy It Now? option permits you to purchase a particular box immediately with a $1000 for those painted by local artists and $3000 for painted by our celebrity artists. Secure the birdhouse of your dreams?while making a significant contribution to help Rhinebeck?s small businesses survive!
Please note: all boxes painted by artists will automatically sell when bidding hits $1000. For celebrity boxes, it's when bidding hits $3000.
Thanks for your support!
Organizing Committee
Phil Comen
Joanna Hess
Martha Honey
Betsy Jacaruso
Kate Kester
Lila Pague
Brooke Valentukonis

Art Studio Views
Art Gallery 71
Design by Kate Kester katekester.com
Photography by John A. Verner clearlotusphoto.com
Auction Website by Molly Ahearn, Full Deck Design fulldeckdesign.com
Publicity by Marybeth Cale, Cale Communications calecommunications.com
Social Media by Vanessa Bertozzi, Jennifer Ciotta, and Brooke Valentukonis