Auction Links
Top Bidders
nydwh59

$717

spunky29

$625

frazierfour

$530

Jpf723

$375

gadgetgurrl7

$248

psandersonb

$191

blamonica

$175

cghlcon

$131

sk010c7f1

$105

fleac2cde

$100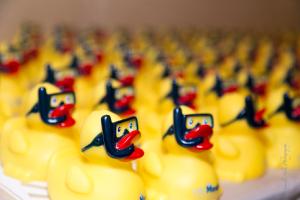 The SafeMinds Online Marketplace is Open!
The SafeMinds Online Marketplace is now open through November 30th. All proceeds will go directly to our national, 501 (c)3 nonprofit organization, whose mission is to end the autism epidemic by promoting environmental research and effective treatments for people with autism.
SafeMinds will use the funds raised from the auction to advocate for more effective and accountable public policies and programs focused on those with autism and their families. As the new Administration starts its term of office, SafeMinds will need to fund effective autism advocacy efforts focused on newly-appointed cabinet staff and other political appointees in the Executive Office of the President, in addition to newly-elected congressional representatives and their staff, and incumbent Members of Congress and their staff.
SafeMinds will be leading advocacy efforts to increase the Federal government's focus on addressing autism, in a much more timely, effective, inclusive, and responsive way. We hope you'll join us in creating an opportunity to make real improvements in the lives of people with autism and their families.

Your generous financial support will be greatly needed, as soon as possible, so we can begin preparation and hit the ground running early in the year!
SafeMinds is planning major education and outreach activities in 2017 to ensure that the conversation on autism continues to include a focus on the prevention, treatment, and resolution of moderate to severe autism; and a focus on identifying and treating potentially life-threatening, commonly co-occurring conditions with autism, including gastrointestinal disease, seizure disorders, wandering, and suicidality.
The time for action is now, and our auction is a great way to show your support!
Auction items range from exotic vacation getaways to fashionable purses and wallets, to children's clothing, to sporting events and music memorabilia. There is truly SOMething for everyone, and you don't even have to drive to the mall to get it!
Tell your friends, family, and online community. Let the bidding begin, because this is SOMething to behold. Shop 'til your heart is full, and happy bargain hunting!!
Make Your Bid to Support SafeMinds!!!
Now is your chance to not only get all the great items you want, but to do it knowing you are helping support people with autism and those who love them.