"We make a living by what we get, we make a life by what we give."
The NASC Sports Legacy Fund awards an annual grant to an organization in need in the host city of the NASC Sports Event Symposium.
The Sports Legacy Fund is a way for members of the sports events and tourism community to make a personal and lasting impact on sports programs and initiatives that serve the underprivileged throughout the country.
An emphasis is placed on donations to not-for profit organizations that provide individuals, particularly at-risk youth, veterans, or physically or intellectually disabled individuals, opportunities to participate in sport and encourage healthy lifestyles. This contribution is part of the legacy the NASC leaves in each host city.
Since 2009, the NASC Sports Legacy Fund has donated more than $140,000 to beneficiaries in the host cites of the NASC Sports Event Symposium.
Contact Michelle Wessels, Meetings and Events Coordinator, for any questions relating to the NASC Sports Legacy Fund.
Watch this short video to learn more.
HOW TO CONTRIBUTE

1) Add a cash donation when you renew your organization membership or register for the 2019 NASC Sports Event Symposium
2) Donate a silent auction or raffle item
3) Sponsor a silent auction/raffle table ($100 per table)
4) Bid on a silent auction item
5) Purchase raffle tickets (5 for $20)
Live Event Details
Wed May 8, 2019
7PM - 7:30 PM EDT
The Tennessee Amphitheater
701 Henley Street Knoxville, TN 37902
Add to My Calendar
Get Directions
The NASC Sports Legacy Committee organizes a silent auction and raffle to raise money for the Sports Legacy Fund at the NASC Symposium each year. Proceeds from the auction and raffle support the 2019 beneficiary, DreamBikes, as well as the establishment of the NASC Sports Legacy Fund endowment.
NASC Symposium attendees may purchase raffle tickets or bid on silent auction items during Sports Marketplace hours.
Descriptions of Raffle prizes (under $500 value) and silent auction items ($500 and over) will be on display in the Sports Marketplace during exhibit hours for the duration of the Symposium. Attendees may browse, and drop their raffle tickets into boxes, or bid on auction items via the Bidding for Good App to enter for a chance to win!
Auction and raffle winners will be announced at the conclusion of the Awards Showcase in the Tennessee Amphitheater on Wednesday, May 8, 2019 at 7:00 p.m. ET.
Winners do not need to be present to claim their prize(s). All donating organizations will ship the item(s) to the winner at the conclusion of the NASC Sports Event Symposium. All winners should expect their prize no later than Friday, May 31, 2019.
The 2019 NASC Sports Legacy Fund Beneficiary is DreamBikes!
DreamBikes is a non-profit, 501(c)3 organization that strategically places used bicycle stores in low-to-moderate income neighborhoods to provide hands-on, paid job training to teens. Working in conjunction with local youth organizations, DreamBikes employs teens from the area to work in the store; teaching them how to refurbish bicycles, use the POS software, and to deliver great customer service. DreamBikes provides lifelong skills to our teen employees, helping them to shift gears and find a bright future.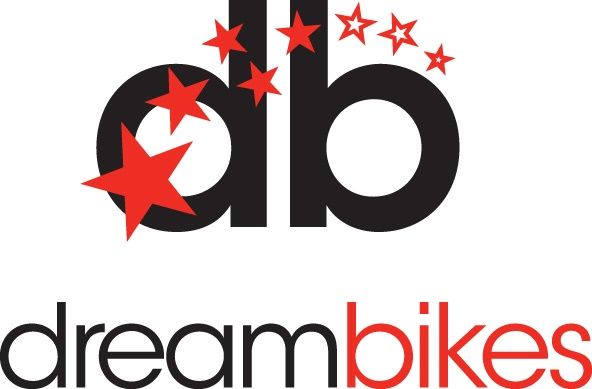 "We are honored to be awarded the 2019 NASC Sports Legacy Fund. DreamBikes will use these funds to support our youth employment and training program. These funds will also enable the youth that DreamBikes has mentored to expand their engagement in community outreach. Thank you to NASC for recognizing DreamBike's mission of fostering healthy and happy neighborhoods through empowered youth and getting bikes into our communities."