Featured Sponsor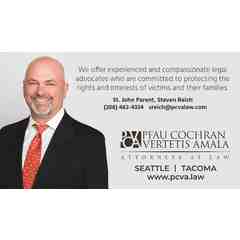 PCVA Law - Steven Reich
Donate Cash
Auction Links
Top Bidders
sf21b1775

$200

stjohnschool

$180

sfdf2d623

$160

MelissaHerron

$160

pp990315f

$160

afbe08bd1

$160

LalaExni

$160

cffcf0dd8

$120

sw77e9f14

$120

eg4c85b43

$120
For the Children of St. John!
The St. John School Live Auction and Gala Dinner returns for its 34th anniversary on Friday, April 5th, 2019, and is sure to be a fabulous night out with the St. John community.
For the fifth year in a row, the Auction team is taking the show on the road to Fremont Studios, an amazing event space that has allowed us to open up the Gala Dinner so more of the St. John community and its supporters may attend.
Dinner and the Live Auction may be a One Night Only affair, but the Silent Auction will be around all week! On-line bidding for all but the Live event items will be available online starting April 1, 2019 at 8 am and will continue throughout the weekend of the Gala Dinner until Sunday, April 7, 2019 at 10 pm.
Please consider making a cash donation to help underwrite the costs of hosting this wonderful event. Use the links below to get you started or contact the Auction at fundraising@st-johnschool.org for more information.
Mahalo!
Live Event Details
Fri Apr 5, 2019
5PM - 10PM PDT
Fremont Studios
155 N 35th Street
Add to My Calendar
Get Directions
Doors Open at 5pm.
Bid on our Spotlight Silent Auction items while sipping our Signature Cocktail. Dinner and Live Auction begin about 7:00 pm. We'll have the Dessert Dash and Fund-a-Need and don't forget to purchase tickets for our three raffles: Golden Ticket - the winner gets to choose select items from the Live Auction, Hawaiian Vacation - the winner of this raffle wins a trip to Hawaii during spring break 2020, or Wine Grab - where the wines range in value from $15-$45!
Stay and enjoy the After Party entertainment.