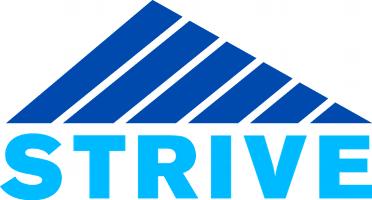 STRIVE's 18th Annual Auction coming this November!
Thank you for "attending" STRIVE's 18th Annual Auction!
------------------------------------------------------------------------------------------
Starting on November 10th, PSL Services/STRIVE will be auctioning off a number of fun and unique items to bid on to raise money for our organization - and the more items we have the more money we can raise, so we're asking for your help.
It's not too early to donate! Show your support by clicking on the "Donate Items" button or email STRIVE Program Director, Whitney Wildes, at wwildes@pslstrive.org to contribute to our catalog.
Give a little and get a lot in return. Whether you have 1 item or 100 to contribute, your participation is an invaluable part of our fundraising efforts. By donating an item or service directly online, you'll be helping to raise money for our organization, and you'll receive a mention on our site that can link back to your own web page.
Thank you for your support of STRIVE!
All proceeds raised from our annual auction will go directly back into our over 14 programs which support 1,500+ tweens, teens, and young adults with intellectual disabilities. You can find out more about STRIVE at www.pslstrive.org, by emailing info@pslstrive.org, or by following our social media pages!
-------------------------------------------------------------------------------------------
STRIVEs 18th Annual Auction will be held from Wednesday, November 10th beginning at 8pm and will remain open for one week, closing at 7:59pm on Wednesday, November 17th. Spread the word- you do not need to be in Maine to bid!
Here is some information on the event and some frequently asked questions for when bidding opens November 10th!
This link will show you how to register and bid on your computer: https://youtu.be/XOo9WNrfXR0
This link will show you how from a mobile device: https://youtu.be/1g_iOLGHAuk
Any questions- please email us at any time at auction@pslstrive.org or wwildes@pslstrive.org!
Payment Options: Guests can pay for items and/or make a donation using all major credit cards.
How will I know if I won something? We think you will like the Bidding for Good website. It allows you to make bids in advance- up to a certain level that you determine, OR you can continue to visit the page regularly and make a bid. You will be notified by email if you are outbid, and also if you win the item at the conclusion of the auction. Please watch your junk/spam folders for updates from STRIVE and Bidding for Good about the auction!
What are the automated bid increments? We will be using automated bid increments. Automatic increments are set by default. If you leave the Bid Increment field blank when creating an item, the system will default to these increments. The automatic increments are designed to increase gradually as the leading bid increases.

Leading Bid: $1.00 - $99.99 -- Bid increment: $5.00
Leading Bid: $100.00 - $199.99 -- Bid Increment: $10.00
Leading Bid: $200.00 - $499.99 -- Bid Increment: $20.00
Leading Bid: $500.00 - $999.99 -- Bid Increment: $50.00
Leading Bid: $1,000.00 - $4,999.99 -- Bid Increment: $100.00
Leading Bid: $5,000.00+ -- Bid Increment: $200
When can I pick up my item(s): This year, we will be holding multiple drive through pick up events at STRIVE.

Dates will be coming soon!

If you have purchased items that can be mailed, such as a gift certificate, we will mail those to your address. Mailed items may come with an additional shipping charge. If you purchase a physical item, that can be shipped, there will be additional shipping charges. The item description will note if the item can or cannot be shipped.
Where can I see an auction item listing? You are in the right place! Click on "View All Items" (at the top of this page). Please note that the item list is constantly being updated as items continue to come in steadily, and we anticipate items coming in all the way until the auction ends.
We would like to make a donation of an item or experience. Is it too early/late? Not at all! Please contact us at auction@pslstrive.org to discuss. Or- you can donate directly through the auction website by clicking the "Donate Items" button. (Please note that STRIVE does reserve the right to decline items that may not be appropriate.)
I would like to make donation instead of purchasing an item. Is that possible? Yes, and thank you! You can donate directly via our website at https://www.pslstrive.org/donate-to-strive. Thank you for your support!
Additional Questions- We know there is a lot of information here, so please don't hesitate to contact our events team at auction@pslstrive.org or by phone at 207-774-6278 ext 311 You can also visit our website- www.pslstrive.org/auction for more information, links/videos, and a virtual auction program!
-------------------------------------------------------------------------------------------
Become a Sponsor!
Place your company's logo on our site that links back to your own web page and you could develop new business. We can track how often your logo is viewed and clicked to see just how many people are accessing your site.